Joined

Feb 7, 2011
Location
TDI

Jetta TDiCup, 02Q built Sept 2010
remove the fuel lines and label, put into zip-lok bag to keep clean. they use a 17mm wrench. 17mm offset tubing wrench is best. Socket T40055 can also be helpful, and you will need it to re-torque the injector lines.
Pull up the center (circular part) of the return line to release, the ears stay down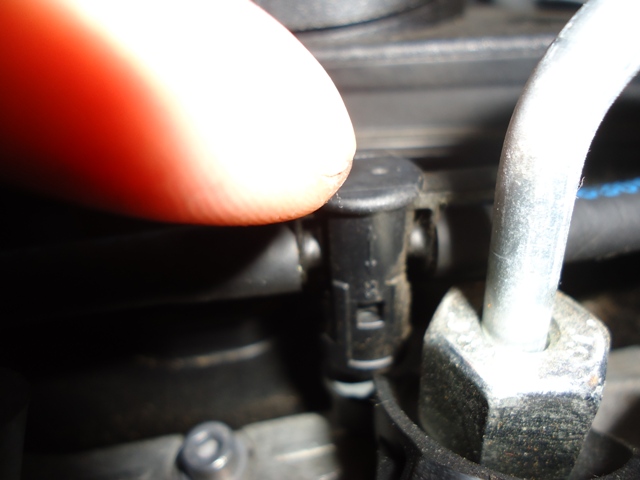 release position below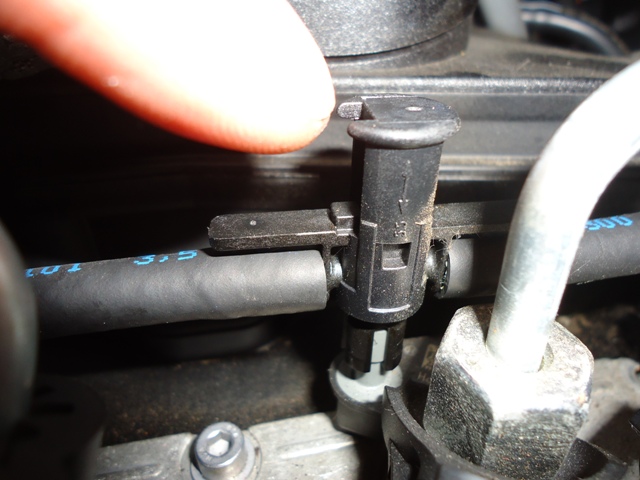 remove the four 4mm allen cap screws and rotate the cover plate to reveal the tension plate bolts as show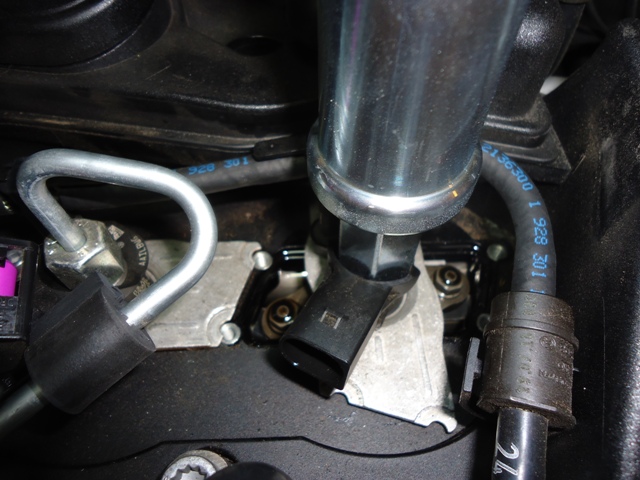 remove the two 10mm nuts, and gently tap with the slide hammer, vw.snapon.com part numbers T10055 (hammer)
and T10055/1 (injector adapter) installed in photo above
injectors flow bench test @ dfispdx.com:
test benches use 1487AW2 fluid per ISO9001
03L 130 277C (CDCA) T5 transporter, Bosch# 0445116 035
Full load: Pulse Width 2.0 (mS), 1600 RPM, 42mL injection, 20 mL return
Low Idle: P/W 1.5, 800 RPM, 18mL, 8 mL return
03L 130 277A (CJAA) 140HP CR from a vendor, Bosch# 0445116 011
Full load: P/W 2.0, 1500 RPM, 58 mL, 18 mL return **Cant believe that**
Low Idle: P/W 1.5, 800 RPM, 18 mL, 8 mL return
Incase that was an extruded injector, so I pulled one of my own:
<flows to be updated here>
here are the CJAA injectors that we have (top) and the CDCA injector from the T5 transporter and Amerok (bottom), the same except the sweated on/shrink fit collar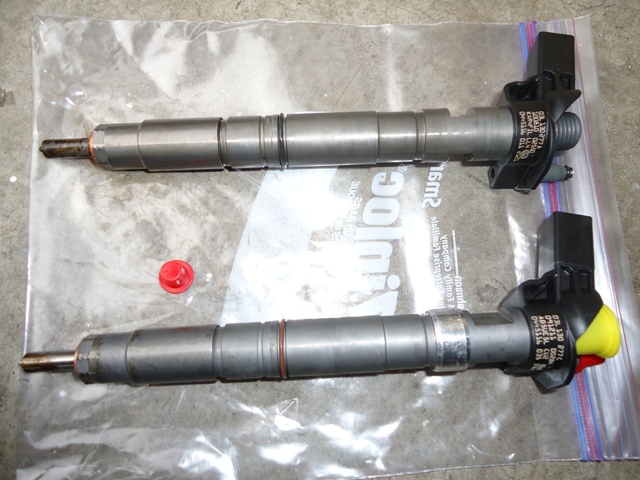 here's a close up of the part numbers. on the top row, the VW part number. the "A" is the CJAA, the "C" is the CDCA. the bottom row first 10 digits is the bosch number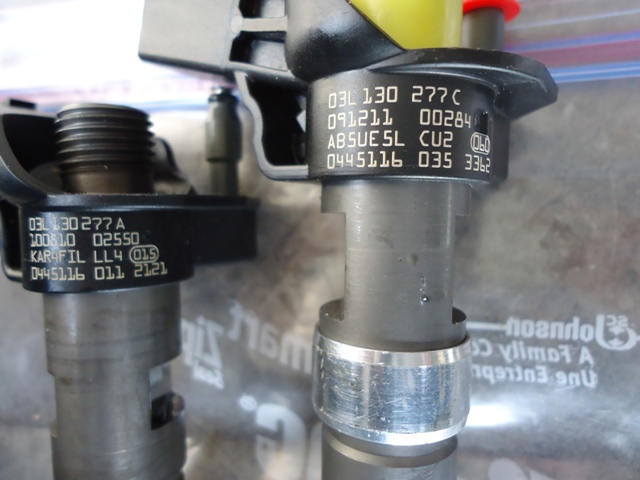 NOTICE: the flat area up top is not the same the
CJAA on left, tip of injector to bottom of flat is 5.956 inches, 0.350 inches wide
CDCA on right is, tip of injector to bottom of flat is 6.116 inches, 0.511 inches wide
the bottom of the flat is what holds down the injector. a shim will have to be made to use the "C" injector
the part numbers for the CJAA injector seals (and I'm asuming the CBEA also) are:
Top return line O-ring 059 130 119
Middle O-ring WHT 000 884
Bottom copper crush O-ring 059 130 519
more to be updated
referance:
Audi A4R4 450HP CBEA (CR) Build
CR140 Power: Round One
Upgrading NA CR 140 to EU CR 170
CR Big Turbo Kit? Tuning?
Last edited: