Joined

Apr 18, 2009
Location
TDI

2009 Jetta wagon DSG 08/08 205k buyback 1/8/18; replaced with 2017 Golf Wagon 4mo 1.8l CXBB
http://www.volkswagenag.com/content/vwcorp/info_center/en/publications/2015/04/VV2.bin.html/binarystorageitem/file/VIAVISION_e.pdf
Looks like VW removed this from the corporate web site.
linked from the corporate web site, this article includes discussion on future of diesel, and emissions control.
includes description of combined DPF/SCR, which looks to me like a closer match for North American emissions provided with the new EA288 engine than that included in the self study guides shared here previously.
http://pics.tdiclub.com/showphoto.php?photo=117419&title=ea288-dpf-with-scr&cat=500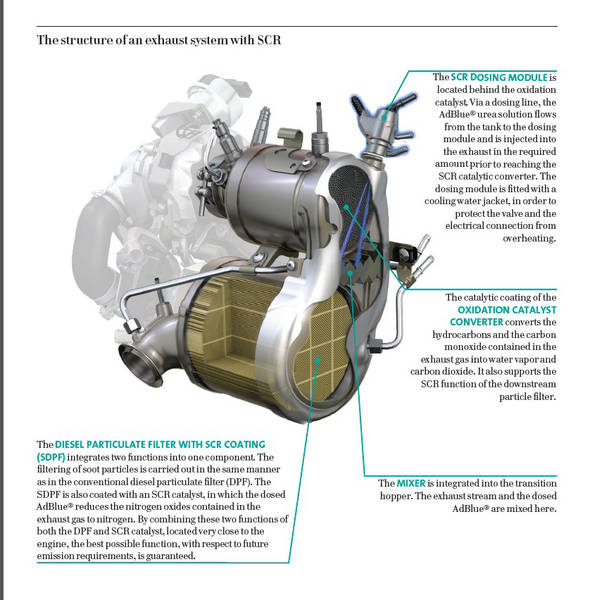 All images in this issue are approved for​

reprint, citing
VIAVISION
as their source.

Last edited: