Joined

Aug 8, 2004
Location
TDI

03 Jetta, 03 TT TDI
I've done nothing with my Turbo to Intake despite many people insisting that it's a limiting factor. I have never liked the pancake pipe so decided to build one while I had some time off over Thanksgiving.
I didn't want to cut the OEM hose end off the turbo outlet hose, so I decided to make a mating part to it. I started with a ~3" long piece of 2" dia x 0.065 wall steel tube and expanded it out to fit snugly over the hose end. The flange was simply bent over with a hammer and the cuts for the tabs and clip were done with a cutoff wheel. It looks fancy, but didn't take all that long.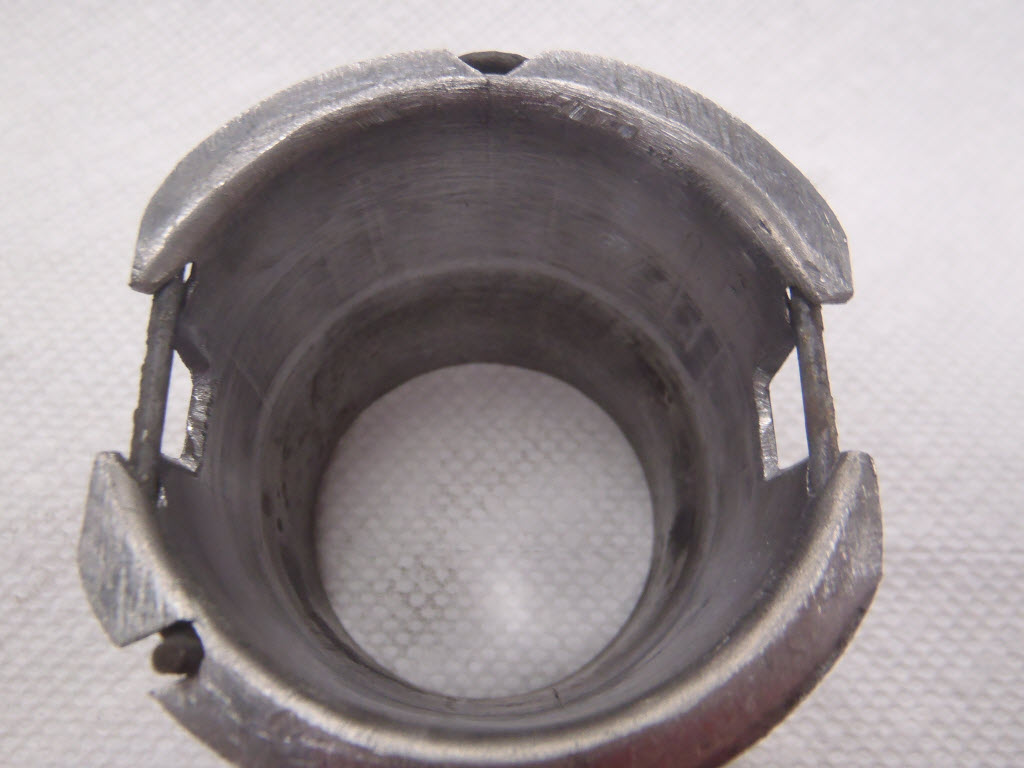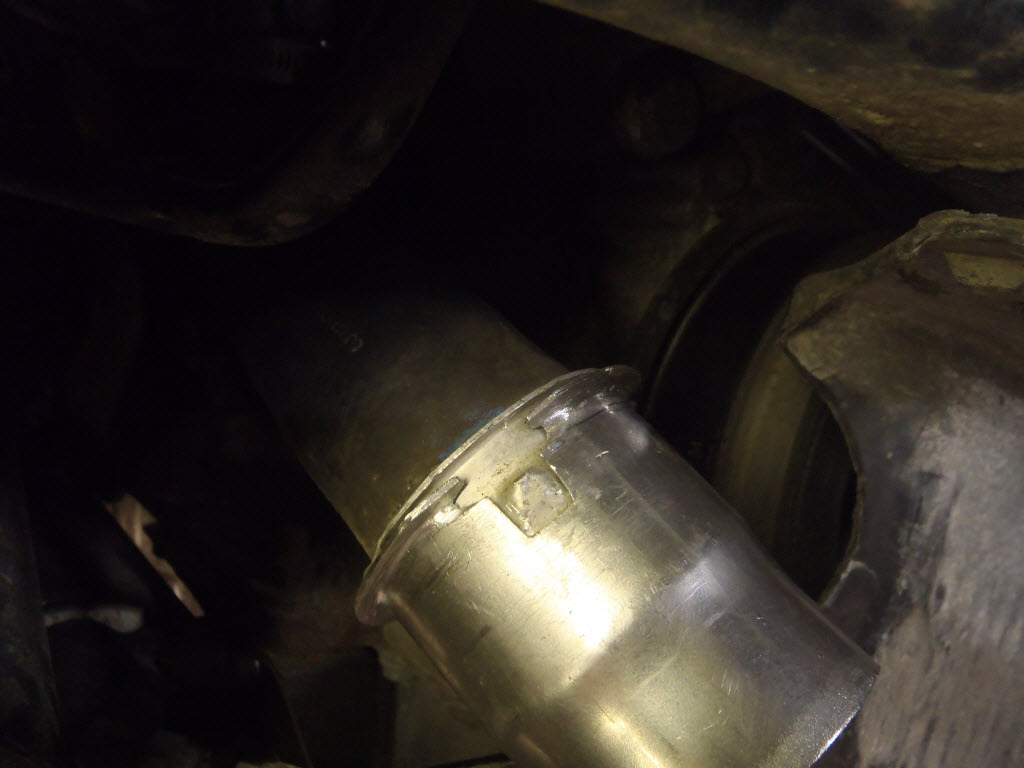 Here's a shot to show how snug it fits over the hose end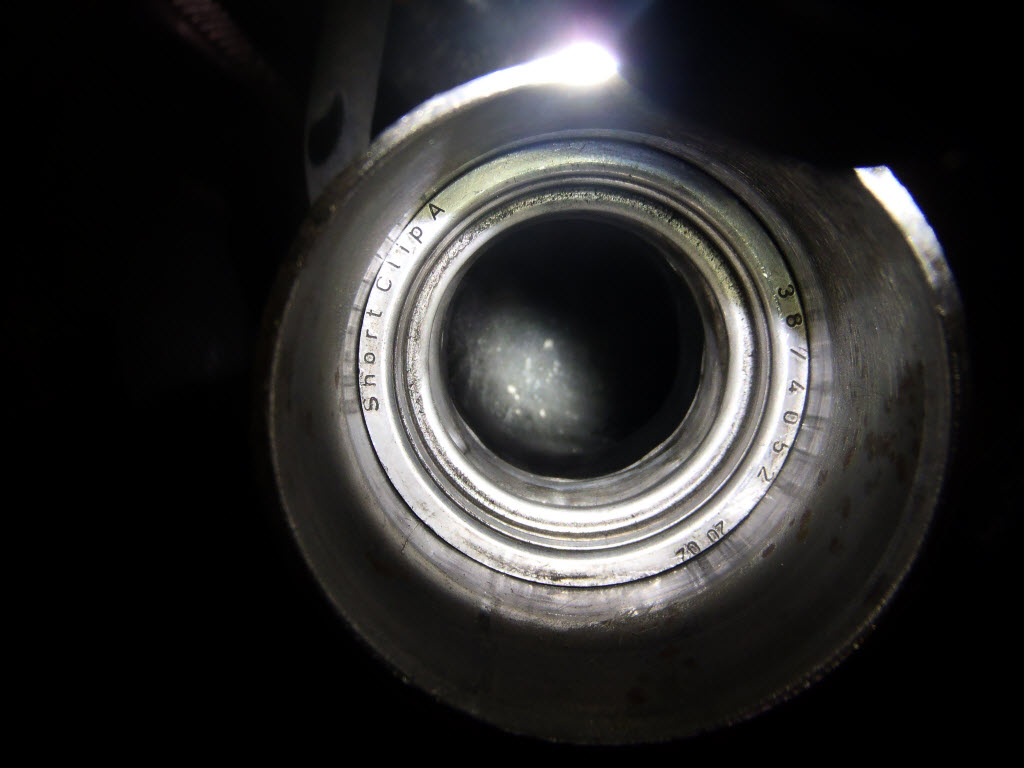 I used one 90 degree 2 inch diameter tube from Woolf Aircraft
for $20. They are the only place I've found that does 1D CLR mandrel bends (a 2" tube has a 2" Center Line Radius).
I cut the tube in the middle of the bend to get it to mate up with the hose adapter and run along the side skirt.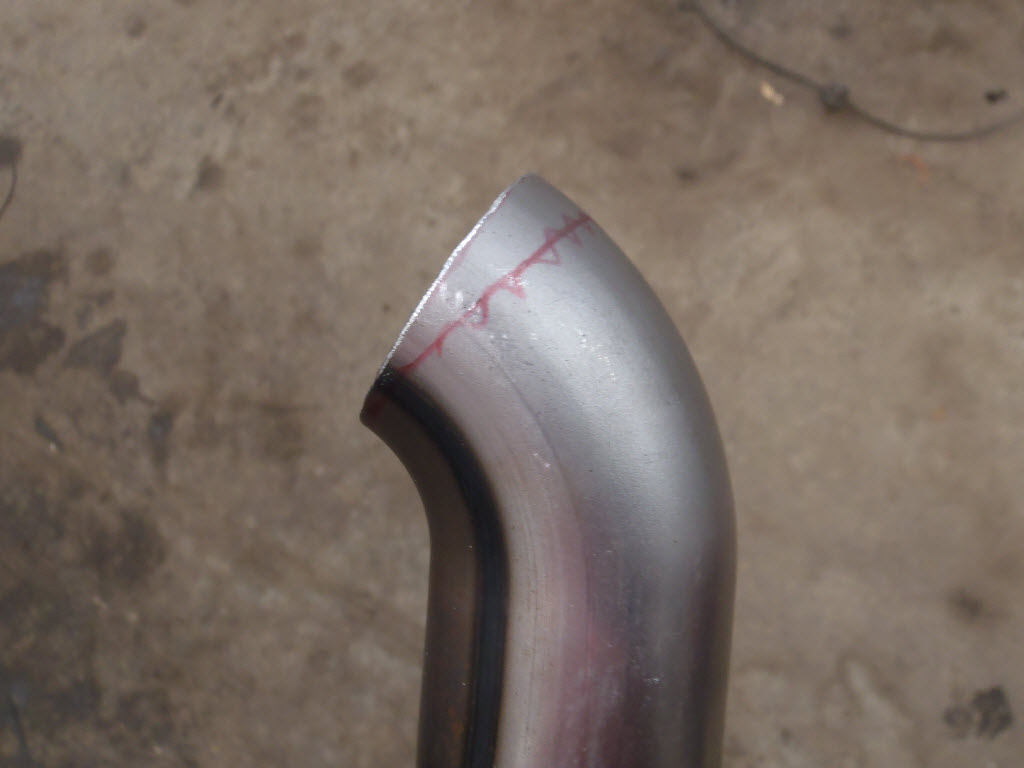 And then tacked it to the adapter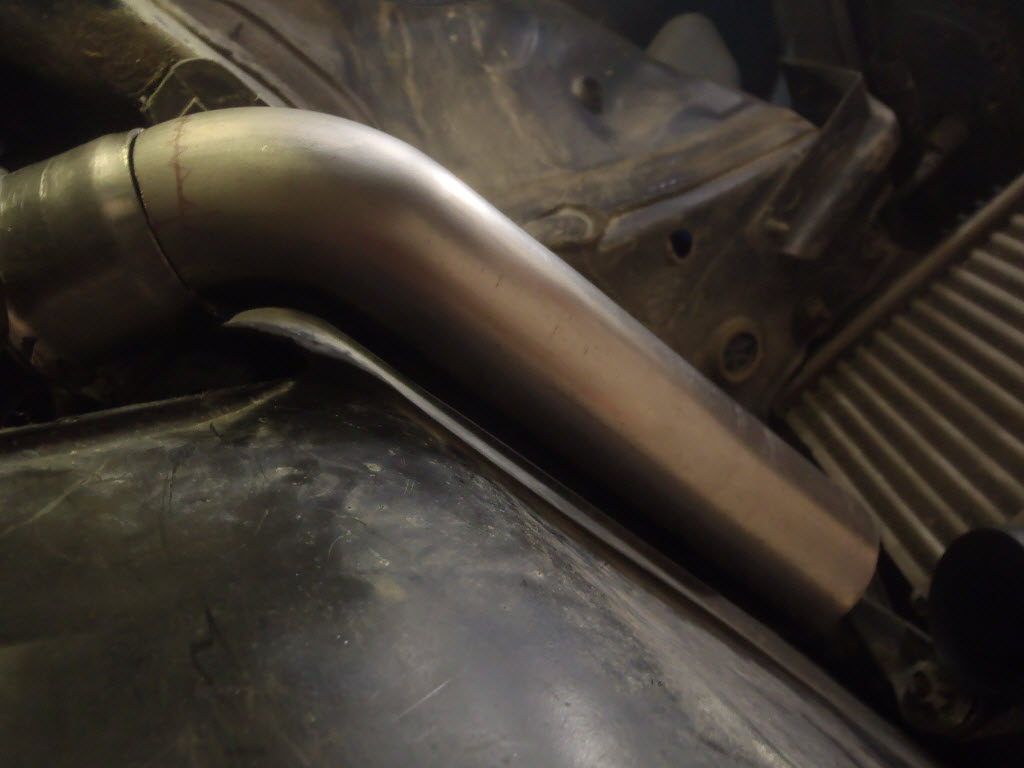 Then I took the rest of the 90 degree bend, cut it some more so it made the bend to the intercooler inlet. I shoved the long leg into the intercooler inlet (it fit snug) so it was lined up well.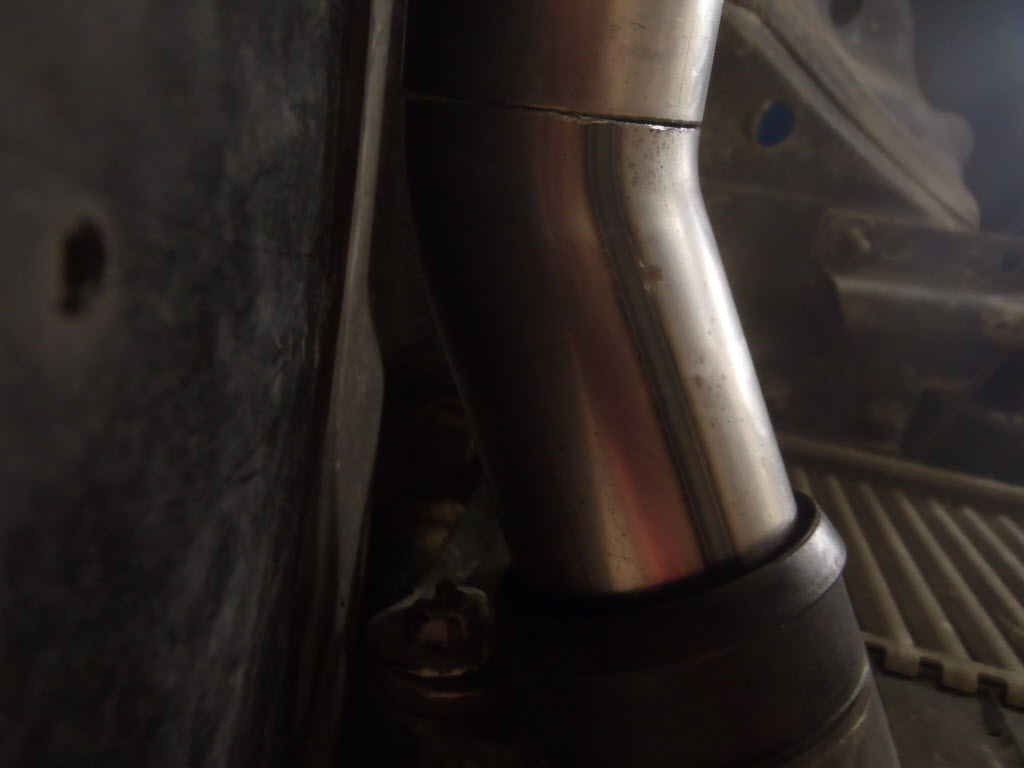 Once I had that tacked together, I trimmed the leg to length and expanded it out to slide snugly over the 2.5" diameter OEM hose on the intercooler inlet.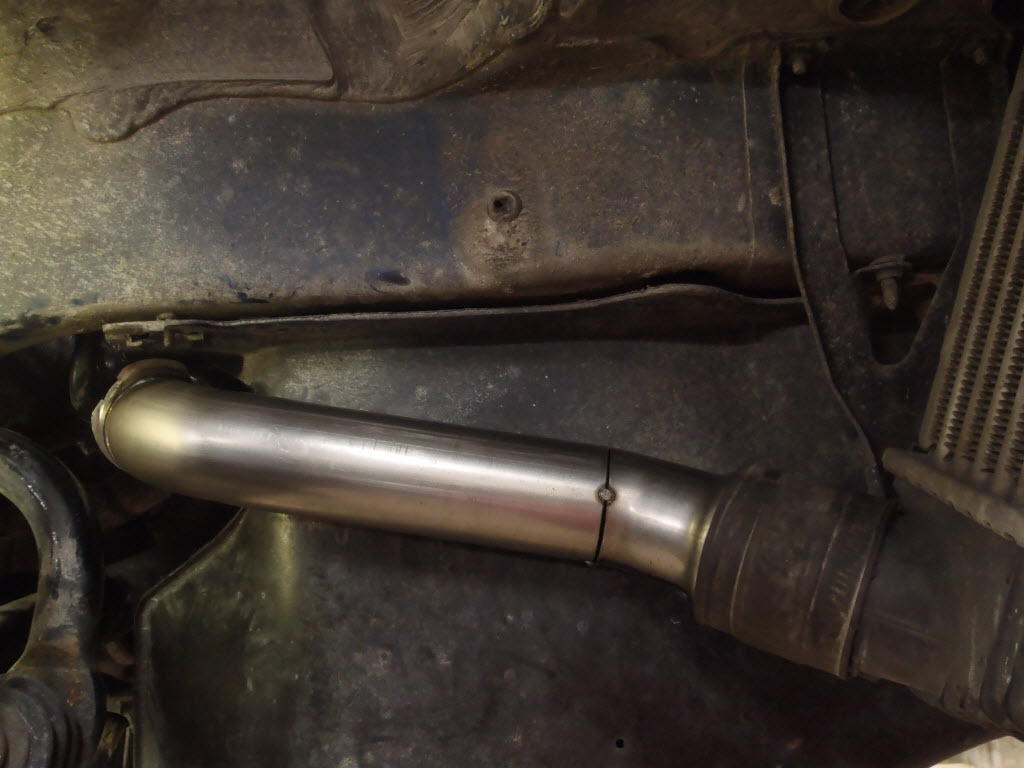 After I had it all mocked up, I compared it to the OEM one and then welded it up.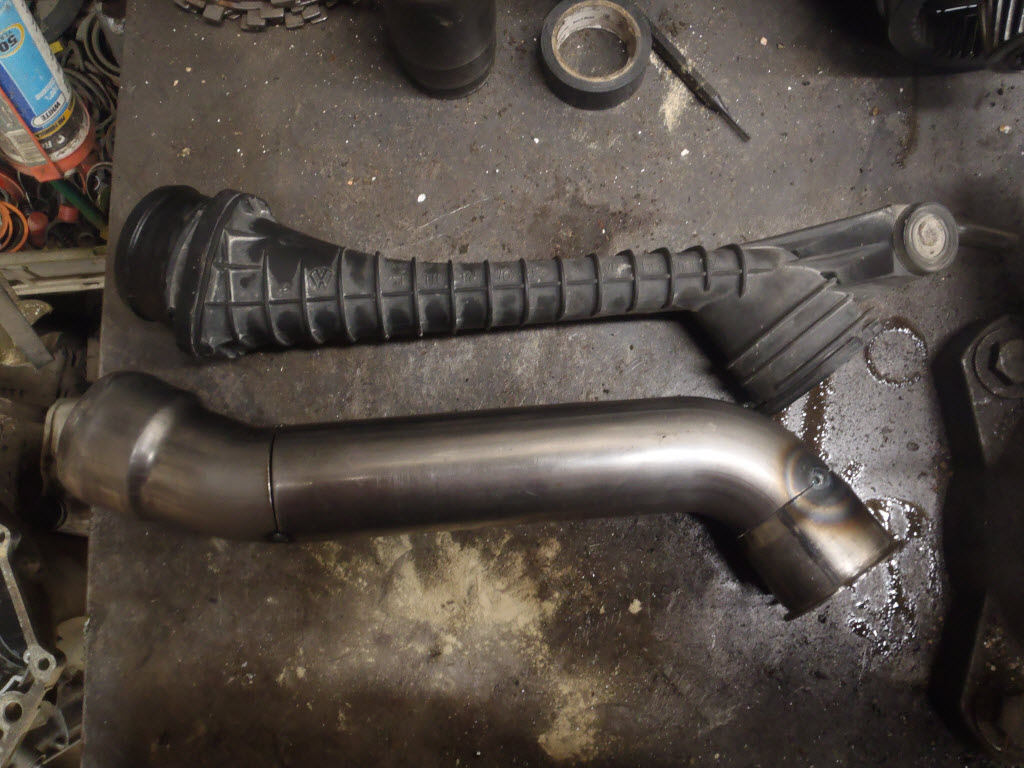 Here it is all welded up and ready for paint