Joined

Feb 8, 2006
Location
TDI

'02 2-Door Golf TDI
Hey folks! I just wanted to share how I upgraded my pancake pipe today with an OEM one from a 1.8T... Basically, I'm trying to do all of the supporting mods before I spring for a turbo (or if I don't buy the turbo, I'll end up as the fastest VNT-15
). So, I'll be doing IC piping, intake piping, upgraded SMIC, race pipe, EGT gauge, downpipe... and then 17/22...
I started by looking at the
piping set from ID parts
, but at $155, I felt I could do better.
Then I found a couple articles on UK-MkIVs that got me inspired:
http://uk-mkivs.net/forums/p/193681/1302951.aspx
http://uk-mkivs.net/forums/p/194729/1263970.aspx
So, I picked up a used 1.8T pancake pipe from VWVortex for $35 shipped, and I bought about $60 of supporting hardware from
http://www.frozenboost.com/
NAPA, and Advance Auto Parts: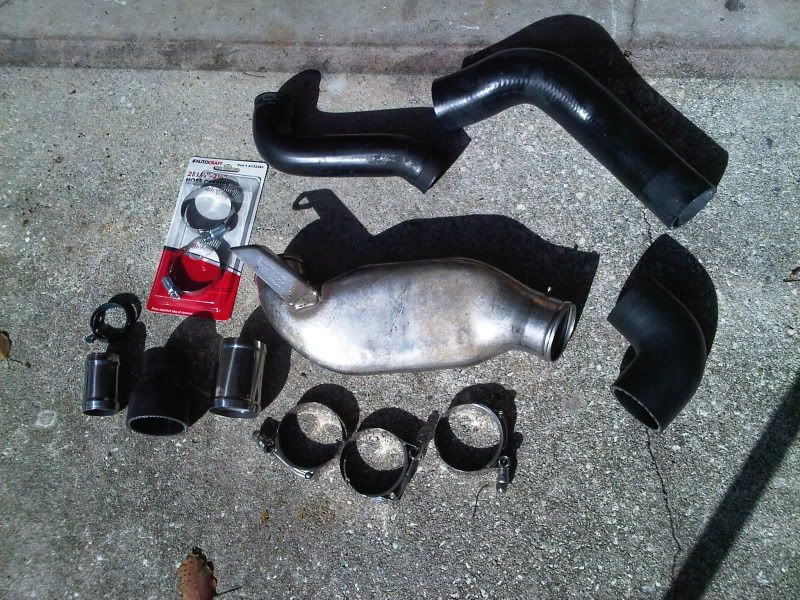 UPDATE: This mod can be done much cheaper and easier by simply getting a 2" diameter hump hose connector; trim about 1/4" of length from each side, and attach one end to the pancake pipe, and the other end to the metal connector of the stock turbo outlet hose.
The parts I needed from FrozenBoost were:
2" to 1.375" silicone reducer
2" stainless steel joiner
1.375" stainless joiner
2" T-bolt clamps
(I also bought a 90 degree 2" section but did not need it, so I will use it on my custom air intake.)
Then, I got a 2" section of hose from NAPA that had several bends that looked useful, and two worm hose clamps from Advance Auto for the smaller piping. Plus, I was given an extra stock early style turbo outlet hose from a local friend/TDI guru.
First I jacked the car up, put it on jack stands, removed the skid-plate, front passenger wheel, fender liner, and passenger side engine skirt: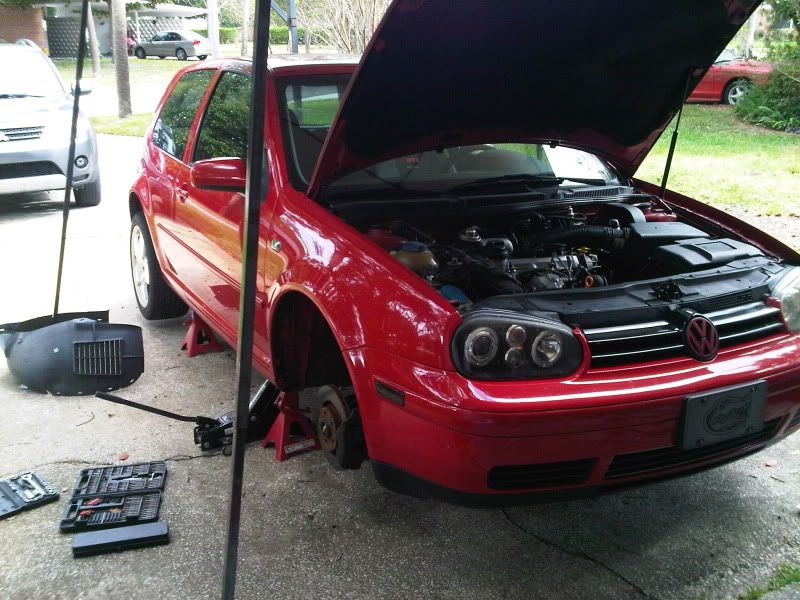 Then, I took out the old pancake pipe and compared the two: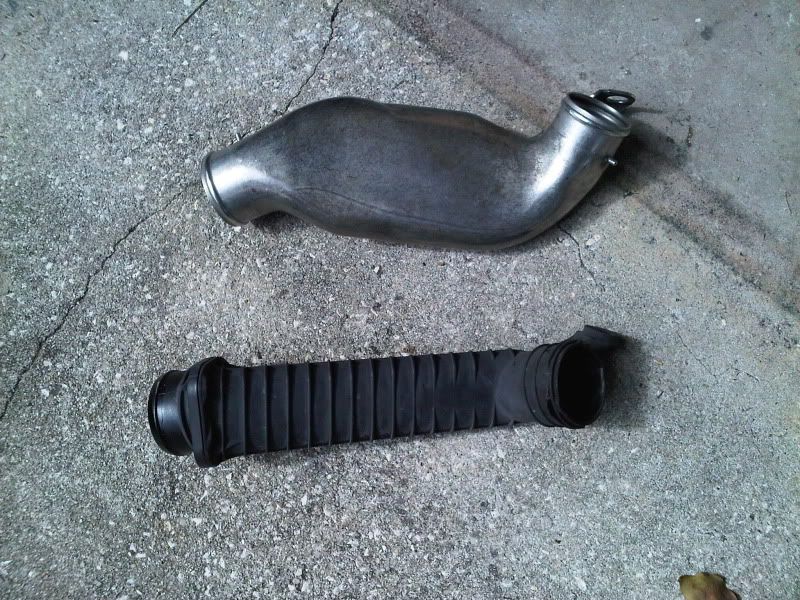 Then, I chopped the 90 degree elbow off the stock turbo outlet hose, and attached it to the 1.375" stainless joiner with a worm hose clamp (not shown):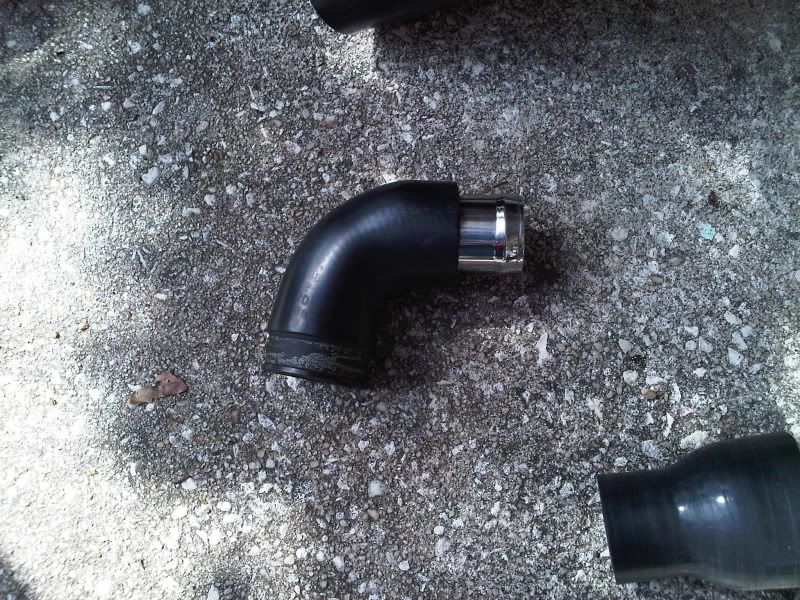 Then I put that section back on the turbo outlet on the car because it was easier to work with like that.
Then I cut into the rubber hose from NAPA to get the angle that I needed, and attached that to the 1.8T pancake pipe with a worm clamp, and then to the 2" stainless joiner and then to the 2" to 1.375" reducer with t-bolt clamps. I tried to match the angles of the stock piping as best as I could:
Then I fit the whole thing on the car, and tightened all the clamps, and took her for a test drive!
Once I was sure that the boost was holding well, I came back to button everything up by putting the engine skirt on, fender liner, and skid plate.
In situ: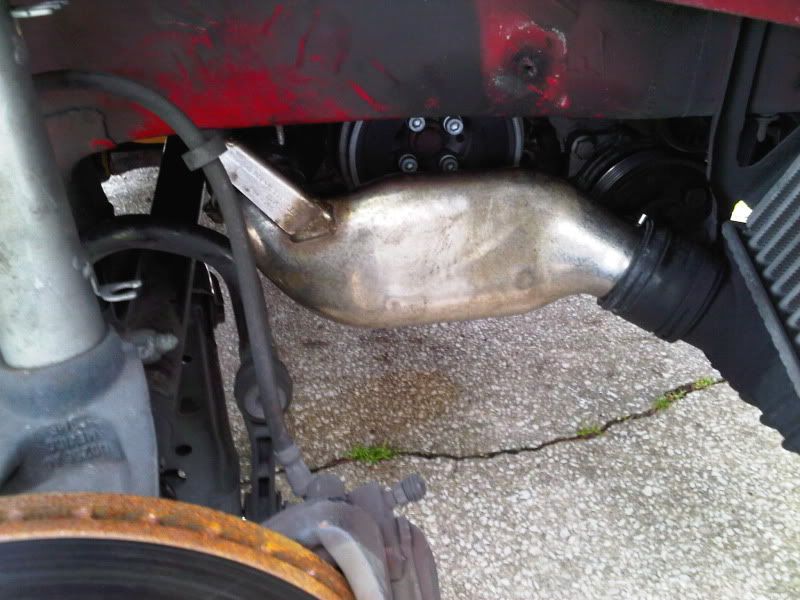 I definitely noticed a good amount less turbo lag, and there should be a bit more top end power in theory, but I couldn't really tell much of a difference in overall power.
Next will be race pipe, custom intake piping, and then, ebay SMIC!
Last edited: