Joined

Apr 15, 2002
Location
TDI

'01 GOLF 2DR, '15 Passat SEL TDI
Hopefully this is beginning of a unique build. I have been in love with/ contemplating a smyth ute build since I first saw some concept photoshops of it a couple of years ago. I am in need of a fuel efficient small truck. Rather than build a conversion truck, I've decided to convert a Jetta into a truck. If you are not familiar with the UTE conversion, check out Smyth Performance on facebook or on the website.
I placed an order for the kit several weeks ago, but after some delays I am told it will not actually ship until late February. I was hoping for this to be a "winter" project, but that's obviously not going to happen. While I wait on the truck bed, I will be addressing as many of the other issues that I have time for. I am self employed and I work a lot. I also do quite a bit of TDI and general automotive work for other people, so time and garage space are critical. I'll try to update as I go but who knows where this adventure will lead!
For starters, this car is badly in need of an Auto-ectomy. Reverse is out and 01m's are junk, so it's got to go. The deal came with most of the parts for a 5spd swap, and the rest I either have of I can get easily. It's not my first conversion, so I hope it will go smoothly. It has miles, faded paint, peeling clearcoat, bald tires, a broken windshield and several other minor inconveniences. Most of these things are going to be addressed during the conversion process anyway, so I bought the car with that in mind. The good news is the car goes down the road in forward gears nice, the turbo works, and it has good solid bones. The rest I will eventually change anyway.
The original for sale thread is here:
http://forums.tdiclub.com/showthread.php?t=412311
Picking up in Waveland, MS. on an overcast 50 degree day. Thanks Newgene!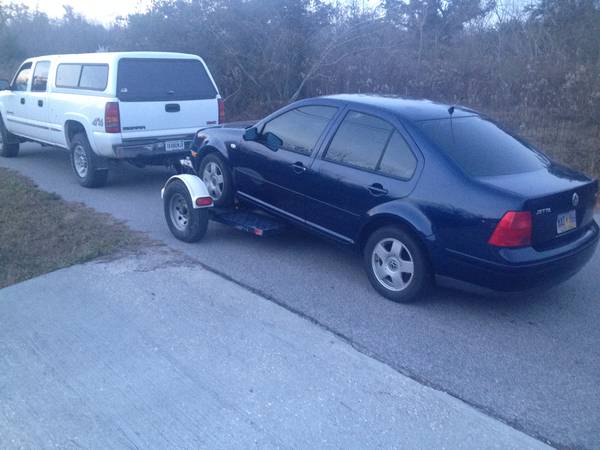 After dragging the car home for 13 hours through rain and an Ice storm, I went to bed. This morning when I got up, there was even a little snow to top it off. I've got to make room in the garage before I can even pull it inside. The adventure begins!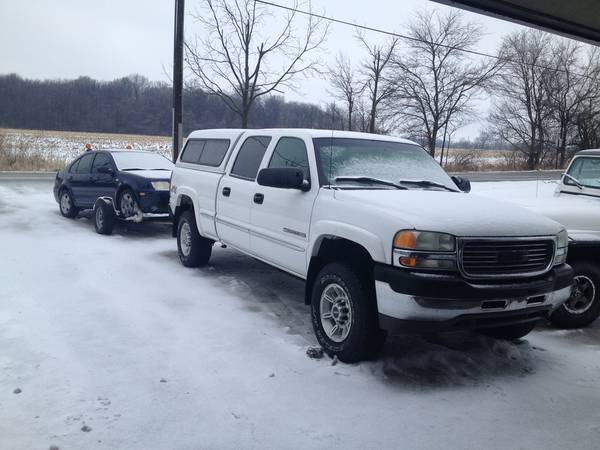 Last edited: