I brought my NB in for a 4 wheel alignment Thursday just to make sure everything was OK after I installed my coilovers. It tracked down the road very well, but I just wanted to make sure - and my steering wheel was just a tad bit off center. Not so surprisingly, it came back very close to spec and there was only very slight ajustments needed to the front & rear. While there I asked him just to give things a look-over. When I picked it up he said everything was fine and in very good condition but my serpentine belt was checked and cracked and should be replaced soon. He also said that my brake vacuum pump was leaking slightly and that it needs a new o-ring, which is actually anything but an "o" and is quite elaborate from searches I've found. Anyway, I'll tackle the o-ring next weekend after my Bentley sevice manual arrives this coming week. Has anyone done this o-ring replacment? Any help or suggestions will be great.
He also commented that TDI NBs weren't very common and a 5-speed TDI NB was a little bit rare. Maybe for our area?
The serpentine belt R&R was really a piece of cake. I used a link I found on our forums for bew engines here:
BEW serpentine belt replacement - how to - TDIClub Forums
I replaced the belt Saturday. He was right - the belt was in need of replacment. Here's a crappy out-of-focus pic, but you get the idea:
While I was there I decided to do a little tidying up in the engine bay. I'm thinking I want to do some painting on the engine cover before puting it back on, but am not sure what just yet. Any suggestions for the cover are welcomed.
Anyway, I think the engine bay cleaned up quite nicely, don't you? I may not even put the cover back on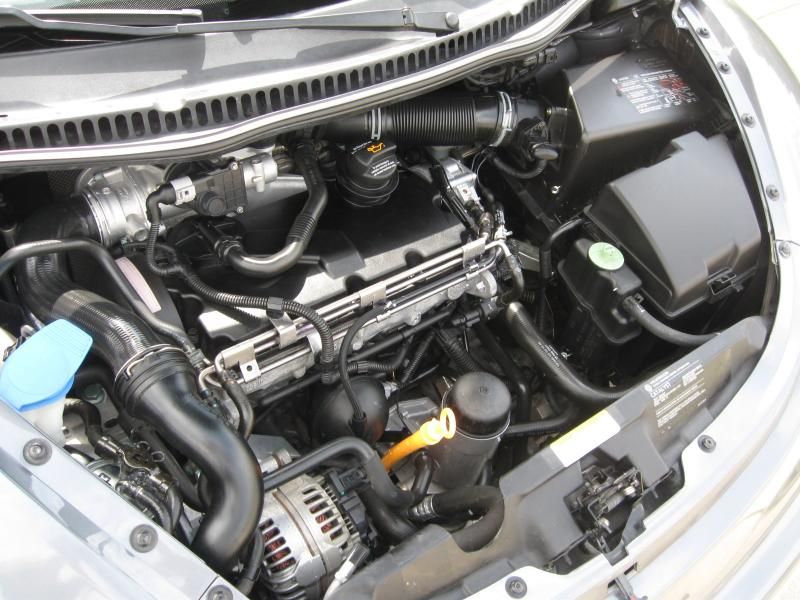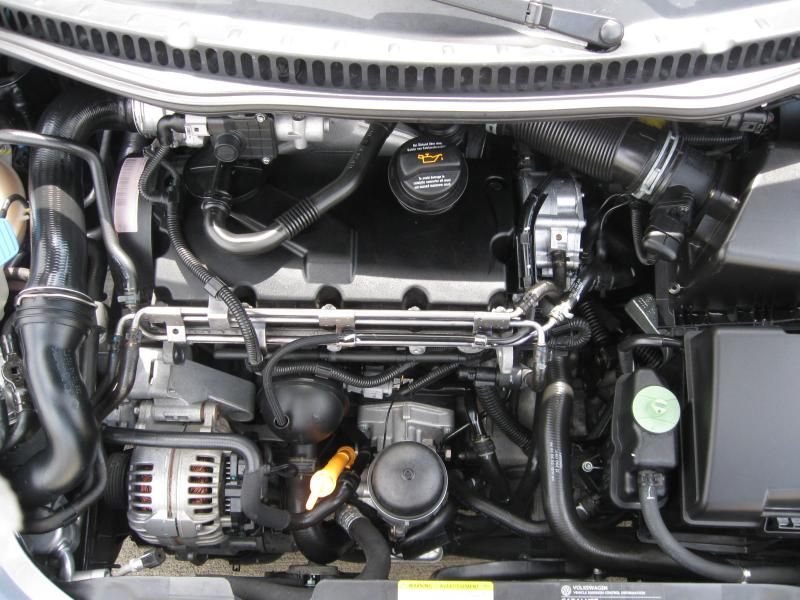 I'd like to get a replacement dip stick tube that isn't orange, any suggestions?
Thanks for looking
-Bob