Vendor , w/Business number
Joined

May 7, 2005
Location
TDI

Jetta, 99, Silver`
No Drill PD Cam Bearing Mod
About two years ago, we introduced a modification to the PD cam bearings that markedly improves oil flow for the cam bearings and the journals for the PD engine. (see Reengineering PD cam bearings,
http://forums.tdiclub.com/showthread.php?t=253137&highlight=reengineering
)
Besides improving oil flow to the journals, the additional benefit is that the oil is ejected from the top bearing shell is doubled. That increased oil flow improves cooling of the cam followers. We feel this is the one of two major reasons for cam/ cam follower failure.
We recommend using these modified cam bearing shells with our reprofiled Stage II cams with chrome-plated journals.
The method was to modify the top bearing shell with a radial slot. then change the oiling by drilling a path to the rocker shaft galley hole.
However, the drilling leaves many DIY'ers uncomfortable about the possibility of broken bits, chips in the oil galley, and the chance of causing a big delay in what should be a one-day project. Some are squeamish about drilling a very small hole that is in some cases, an inch deep. If I perform the alterations to the caps, it can cost a week of down-time in mailing delays.
The solution:
NO-DRILL CAM BEARINGS!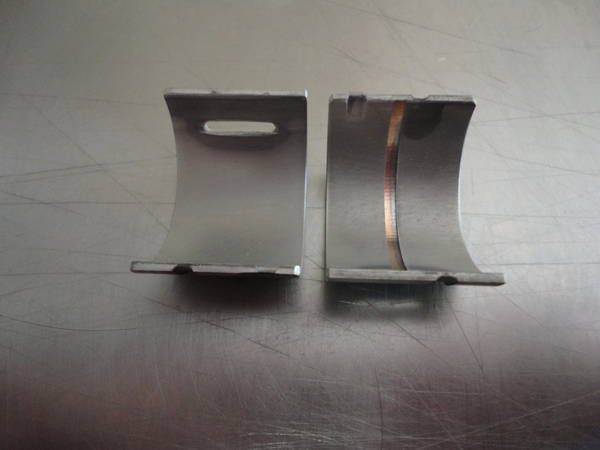 This is our original bearing slot for the top bearing. This allows oiling as in typical for crankshaft top journal bearings. Oil is full penetration on the non-loaded bearing, which improves oil flow and oil wedging to the pressure-loaded bottom bearing.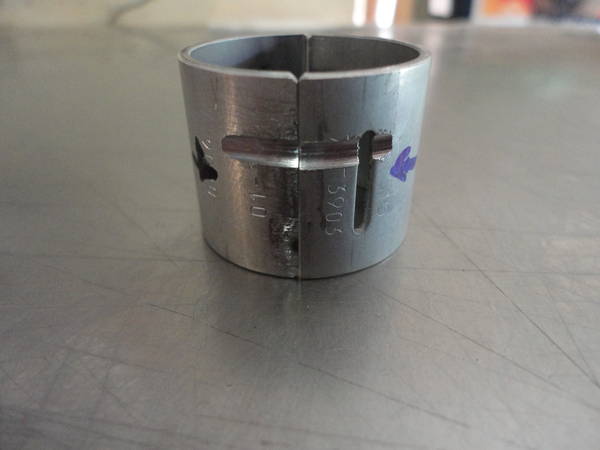 This is the slot in the outside of the shell, allowing oil to come from the original oil galley hole, directly to the top bearing shell. Please note, this is before the outside shell has been deburred.
Placement is done as follows:
After the cam is removed, mark the cam bearings as follows. The #1 bearing and #5 bearings are marked on the internal side. # 2, 3 and 4 can be marked no both sides This is done for location purposes, because the tang is removed on the bottom bearing shell to allow the shell to be reversed.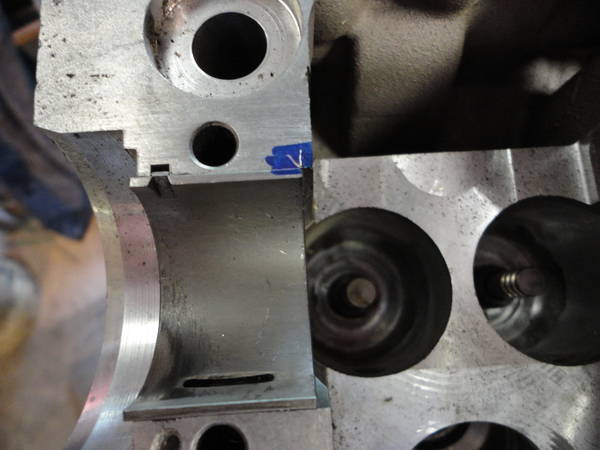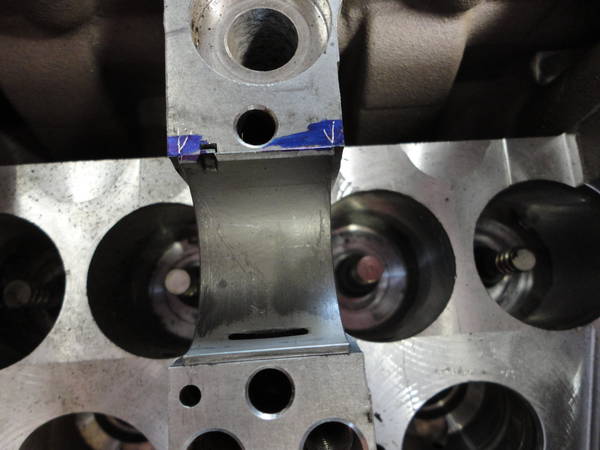 Remove the original bearings and assemble the new bearings as marked. This shows the #1 bearing and slot. Note arrow pointing to front of engine.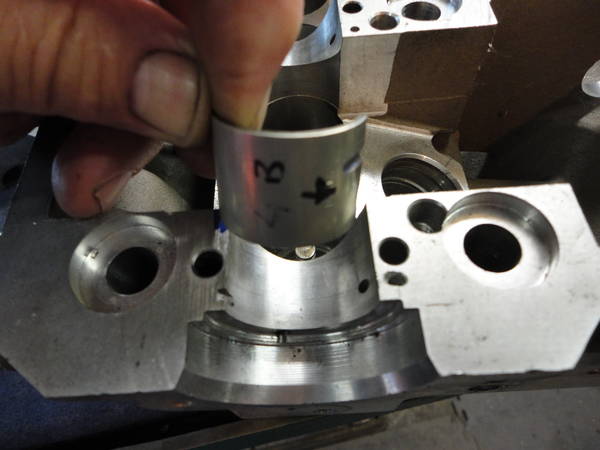 Align bearings between the marks and press into place. That's IT!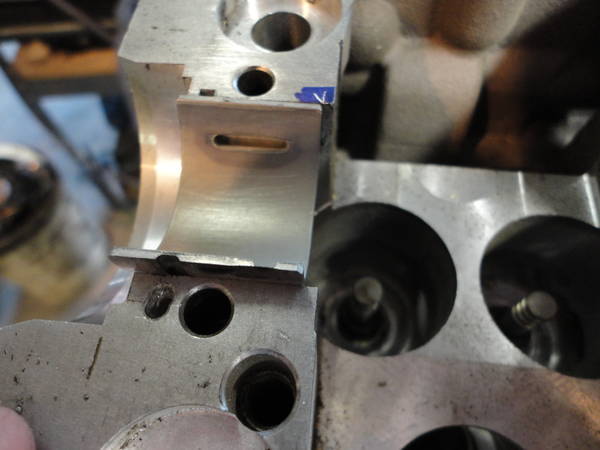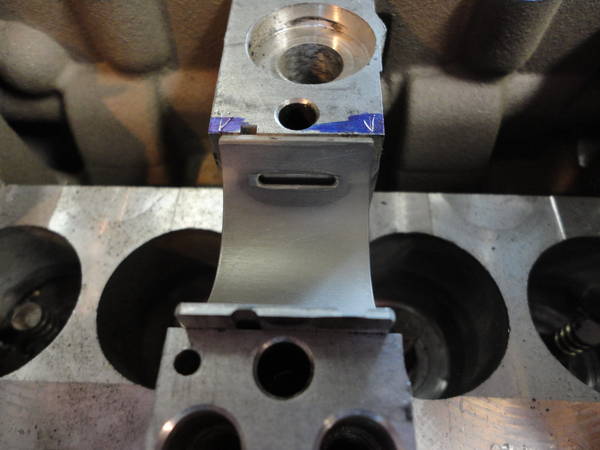 Top shells with slot are installed the same direction as OEM using the tang.
Last edited by a moderator: