Joined

Jun 27, 2001
Location
TDI

2001 Golf GLS TDI Reflex silver, rough road suspension and steel skid plate, 2004 Passat Variant, Candy White, rough road suspension and geared balanced shaft module, and much, much more. 2016 LR RR HSE TD6, 2019 Jaguar I-PACE
For those of us with the VW steel skid plate we know how difficult it is to get on and off due to the front bar welded to the plate. I've modified mine so it is now bolt on like the Mk V VW steel skid plate.
The bar as factory installed. It is welded to the plate.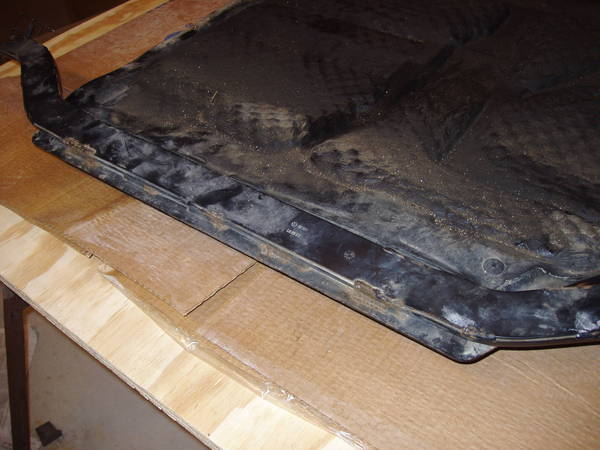 You'll note that the bar is actually a channel with a plate welded on the open side. It is hollow inside.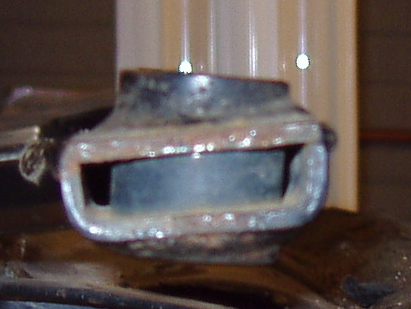 I drilled three 1/2 inch holes through the bar and skid plate from the bar side centered at the locations of the outermost welds and center weld. Originally I planned to put five bolts in at the five weld points, but drilling three through the steel was hard enough. I actually got four pilot holes drilled as you'll see in the pictures.
After drilling the holes, I used fiberglass cutoff wheels to cut the welds and separate the bar from the plate.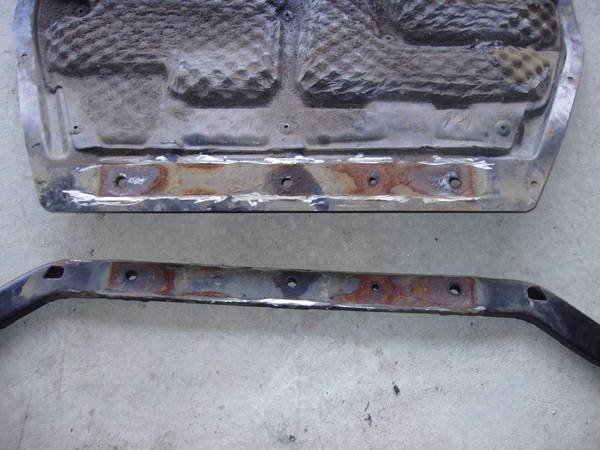 Next I inserted a bolt (N 100 704 03) through the plate and put a three eigths inch internal tooth washer on.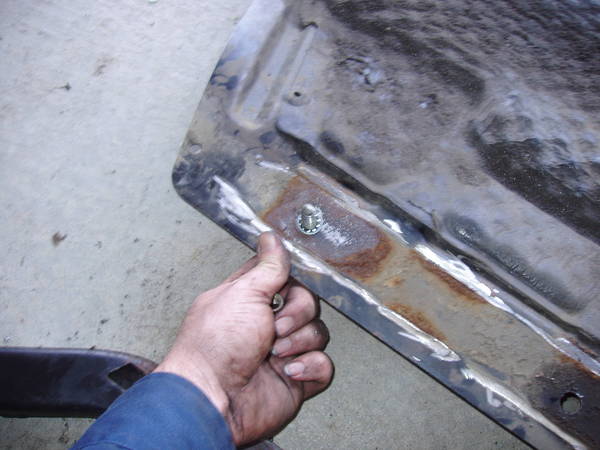 Then screwed on a rivnut (N 908 106 01). The internal tooth washer will help to hold this from spinning when tightened into place.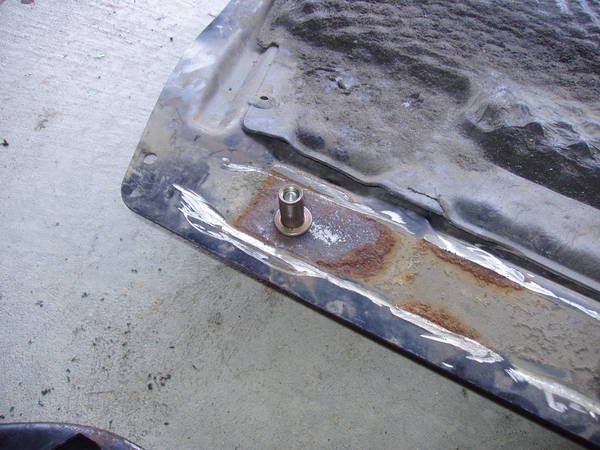 Next I turned over the bar onto the rivnuts, turned the assembly over and with short burst from the electric impact wrench I tightened the rivnuts into place.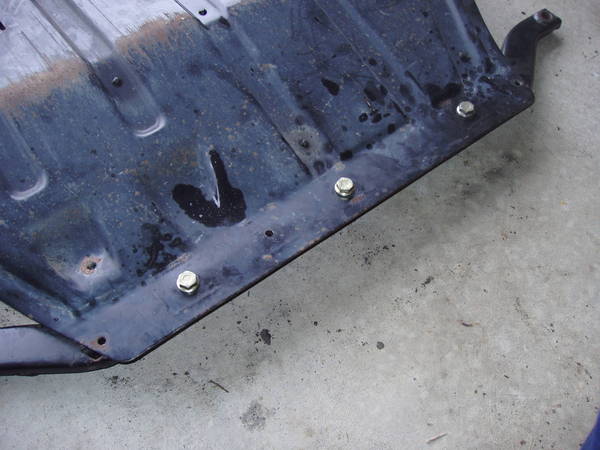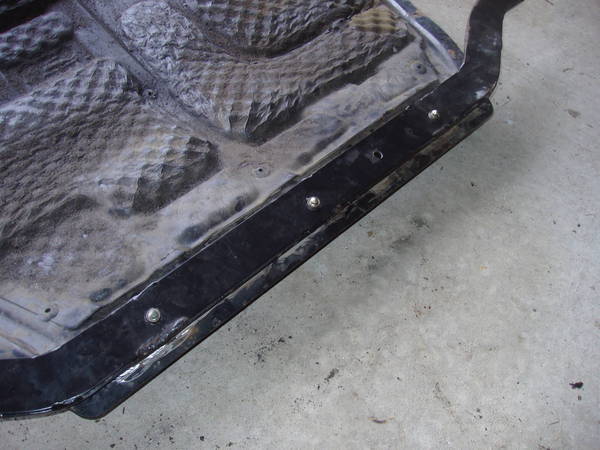 Note that the rivnuts will protrude through the bar. If necessary and if you have the right equipment you could tack weld these to the bar.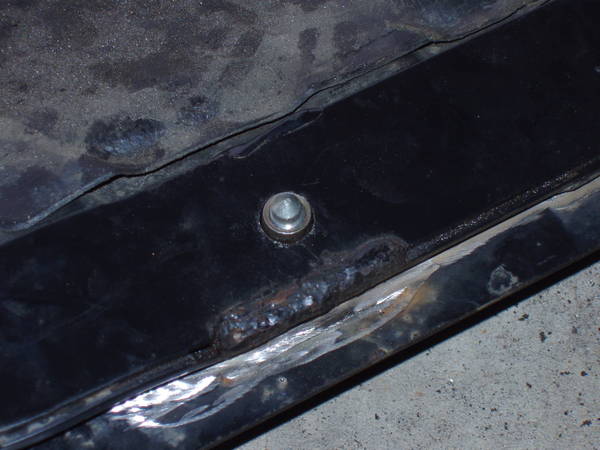 Last edited: