Joined

Nov 22, 2003
Location
TDI

2012 Jetta Sportwagen DSG
This outlines the modifications necessary to make the hybrid oil pan repair kit for the 2.0L gas engine (1JM198601T) fit onto a VE TDI engine. This isn't a direct fit because there is interference with the a/c compressor.
What you'll need:
10 mm socket
Metalnerd wobble oil pan bit
Dremel with a carbide tip for grinding/wire brush for deburring
Sealent (I used Permatex "The Right Stuff")
Magnetic pickup tool (to hold bolts in place/retrive bolts dropped between the oil pan and transmission

)
Here are a couple pictures of the hybrid oil pan: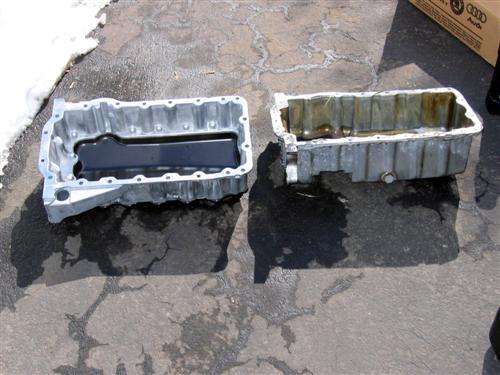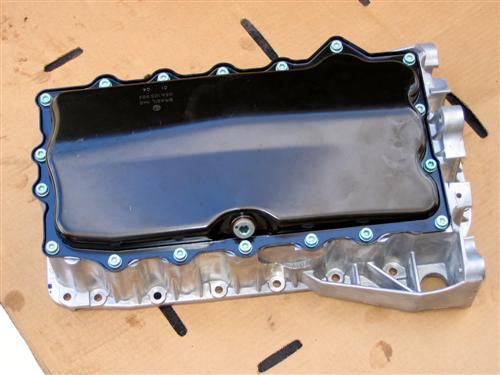 This next picture shows where the interferences are. The circled one is the immediate problem. After taking care of it, the ones on the left and right show up.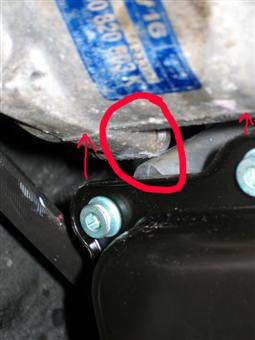 Before I took the old pan off, I used my dremel and worked on the a/c compressor. Leaving the pan on protected the engine internals from the tiny splinters of aluminum.
PLEASE WEAR SAFETY GLASSES WHEN DOING THIS!!!!
Here's what the compressor looked like afterwards-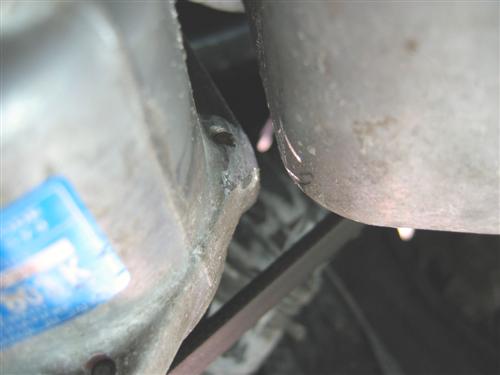 Next, I worked on the oil pan
(PLEASE WEAR SAFETY GLASSES WHEN DOING THIS!!!!)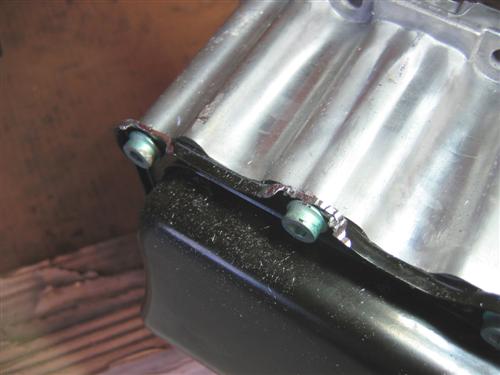 After removing the old pan, I held the new one up and checked clearances (1/16"-1/8" should be fine). I deburred the compressor and oil pan and then applied some touchup primer and paint to the exposed steel.
Next, I applied the sealent as per the manufacturer's directions. I prefer "The Right Stuff" over VW's sealent because it's much easier to apply and it seems to work at least as well. Other members of this board recommend this too.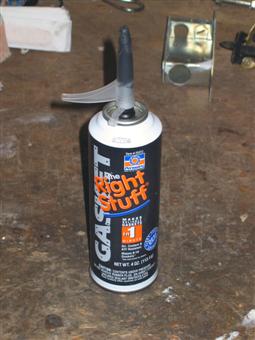 I bolted the pan to the engine as per the Bentley manual. A couple things to note:
The wobble oil pan bit MUST be used to install all the bolts behind the a/c compressor. If you don't, you'll end up with a stuck socket
For two of the bolts behind the compressor, you'll need to bring them in from the side of the pan and then screw them in. I used a magnetic pickup tool for this (see below). This will become quite obvious during the installation.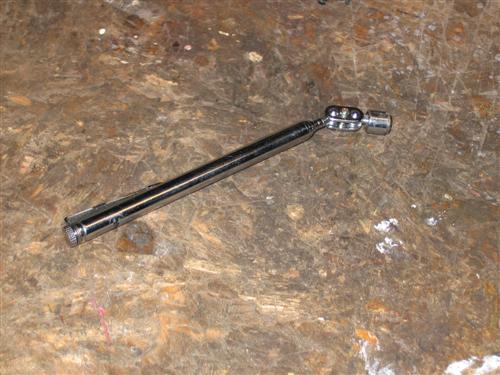 Here are two pictures of the pan after installation. The first one shows the clearance from the a/c compressor.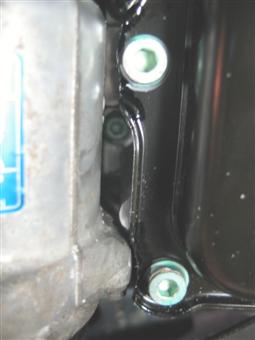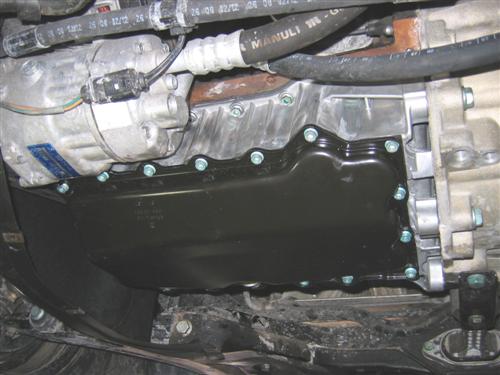 One other thing to note, I did install the new oil sump pickup tube that came with the kit. It looked the same as the one I removed from the car.
Based on these pictures, can someone verify if this will work on a PD?
Good luck!
Andy
Last edited: