Joined

Mar 12, 2002
Location
TDI

A4 Jetta
For more info on what this mod does see the thread Kerma started about it
here
.
Since we got our first snow of the season I figured it was time to fake out the ECU to think my fuel is extra cool.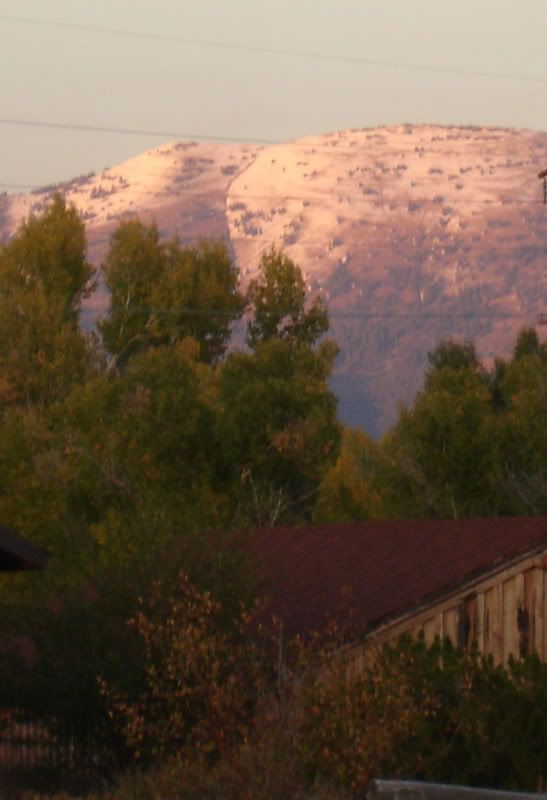 I bought a pack of 2200 ohm resistors from Radio shack, they were $.99,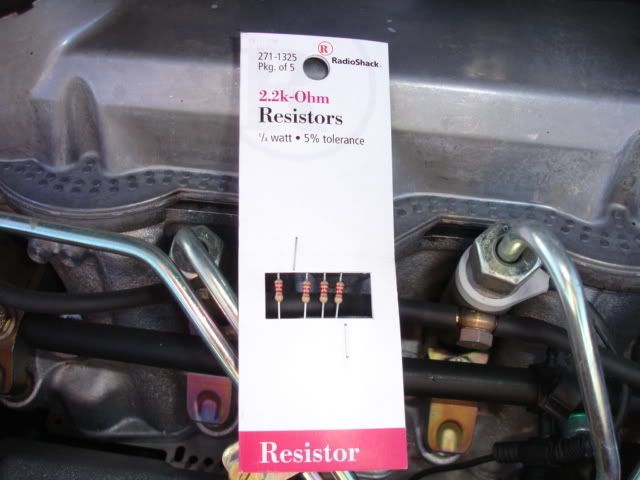 I started by cutting the tape back on the wiring harness where it attaches to the injection pump,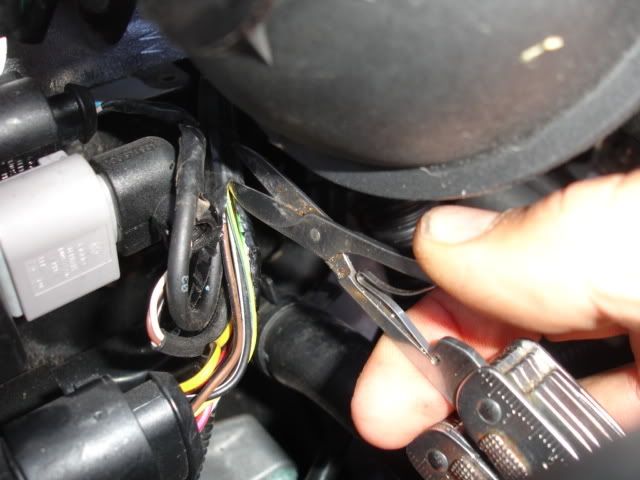 Here is the wire I used, yellow with blue stripe, #7, it is quite thin like much of the wiring under the hood,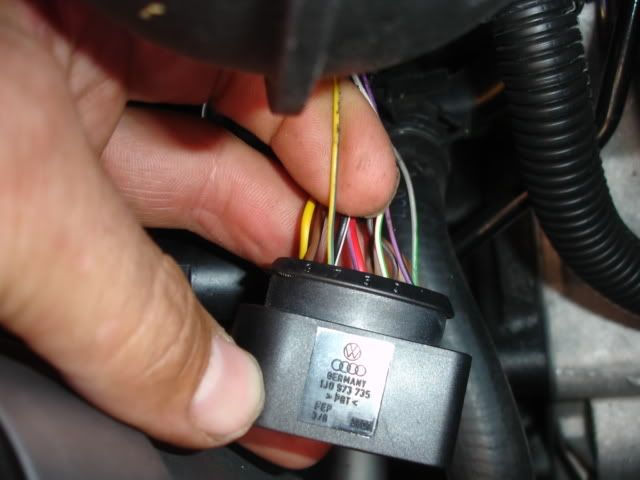 Oh yea, it's a lot easier to do this if you remove the vaccum resevoir, two 6 mm allen bolts.
First I cut it and tried to just push the thin wire of the resistor into the wiring insulation, but that was not going to happen, maybe if it was 90* + out, but it wasn't. So I soldered it in, I'm not sure hot hot resistors can get so I did the soldering as fast as I could,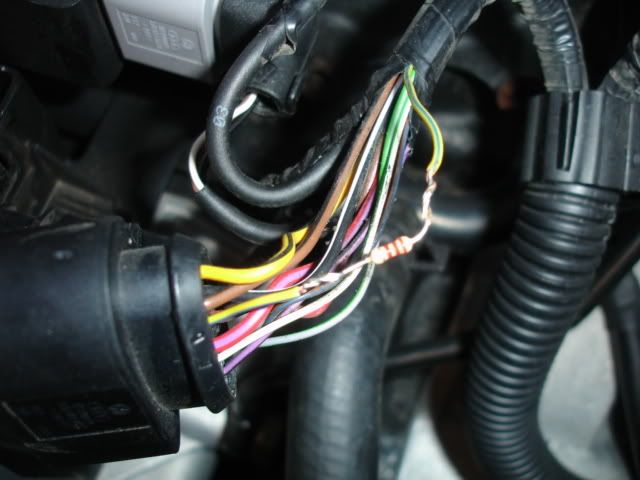 I then coverd it all up with liquid electrical tape,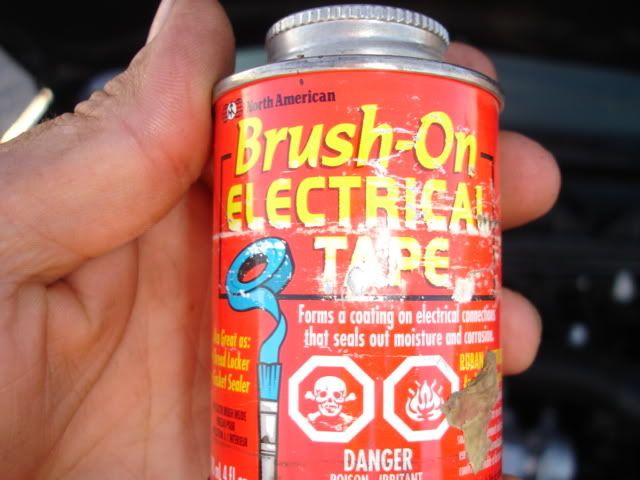 Here is the first coat, I'll put on a second coat tommorow,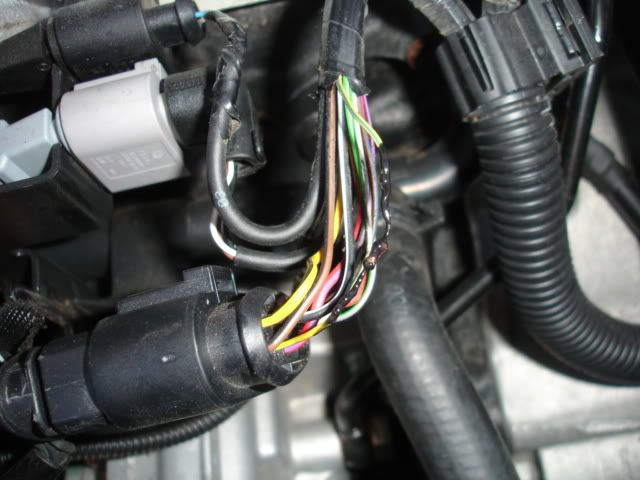 before resistor fuel temp reported in VAG-COM was 16.2* C after the resistor it is 2.7* C
BEST FUEL COOLER EVER
You can see on the right side of the screen the coolant is 16.2* C the car hasn't run since yesterday,