Joined

Aug 31, 2006
Location
TDI

2000 Beetle TDi
I have recently had trouble with water in my New Beetle. Even with the wonderful resources here at TDI Club, I could not find a refrence for this problem. I decided to write up this quick "How-To" on cleaning and locating the drains on the 1998-2006 New Beetle with a sunroof. I spent two hours figuring it out and this is what I got.....
The Sunroof on the NB has 4 water drain off holes. 2 are located at the two front corners of the sunroof: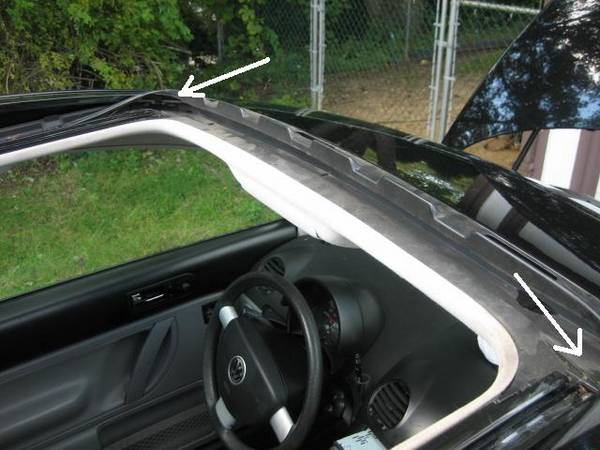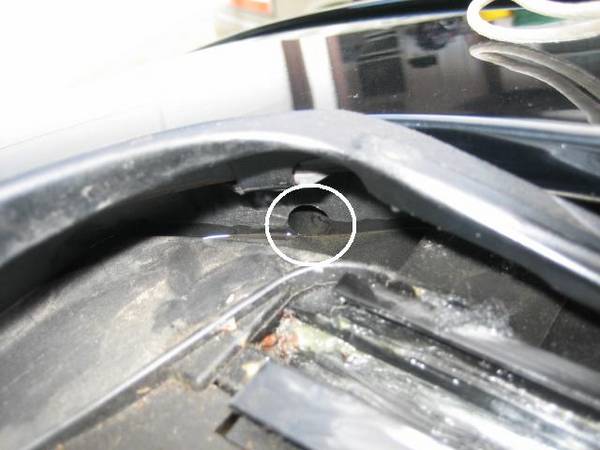 I have read that weed-whacker "wire" works well too, but in this case, I just used a 4 foot legnth of 12 gauge power wire to try and clear the tube. Like this: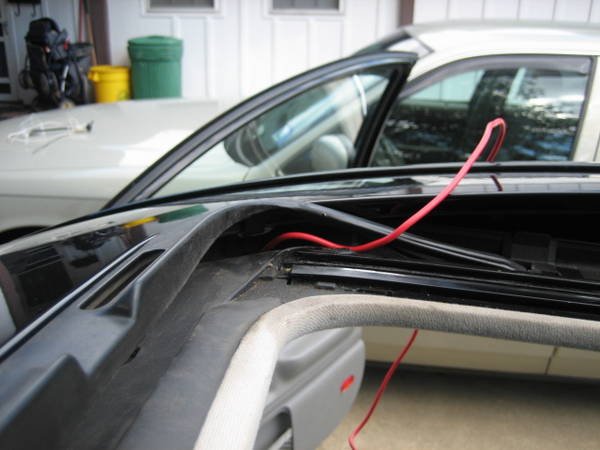 They drain down the front windshield pillar towards the bottom corner. Just behind where the tweeter is inside the car, remove the trim and locate the red tube connecting to the black grommet. This is what it looks like and where it goes: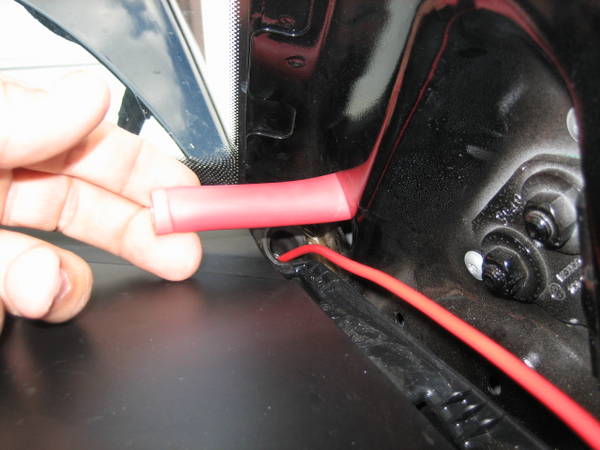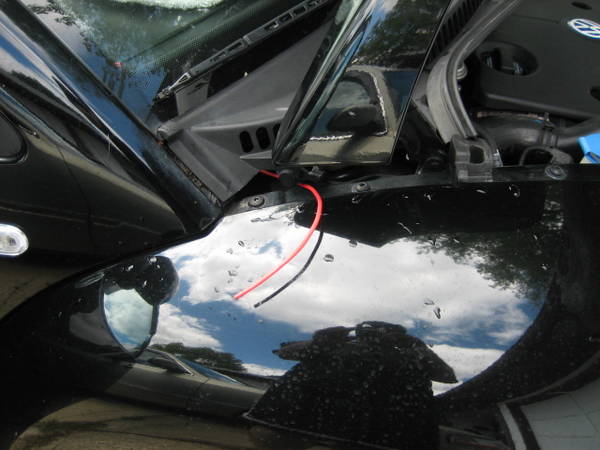 After making sure that both the DS and PS drains are clear, you can move on to the rears. These are not usually a problem as some here have said, but the grommets at the back are usually blocked due to heat "melting" the rubber together. Here are some photos of their location: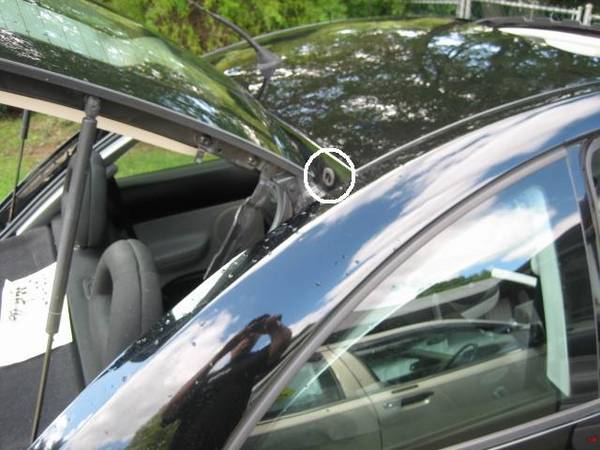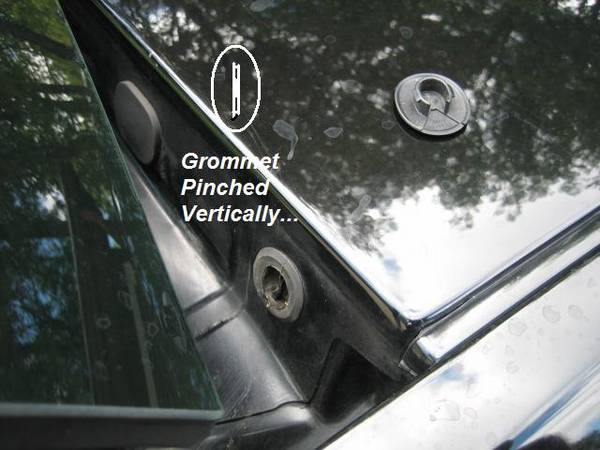 With the plastic cover on there, I thaught it was better to trim the grommet so the part that had "Melted" together was now clear: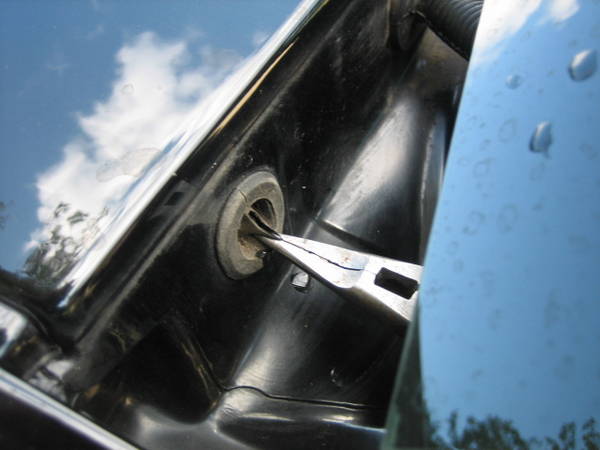 They drain from a grey plastic trough at the resr of the sunroof tract, inside the headliner. The black rubber tube is only about 5 or 6 inches long, and is a real pain to re-install as I found out. Here is a photo.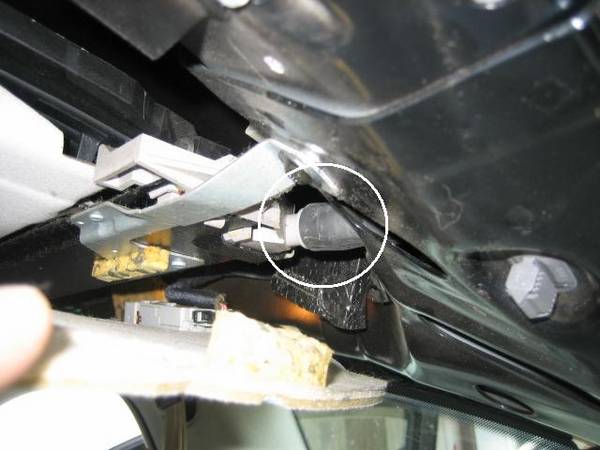 And that, as they say, is all folks!