Joined

Jun 5, 2012
Location
TDI

2012 Golf TDI 4Dr DSG
Car is 2014 Audi Q7 prestige. Took the car in yesterday and it's done by lunch today. I was told it took the tech 6 hours to finish the job, Glow plug was changed, plus the conversion kit. Cost to VW? $1450 for parts plus $289 for labor. Here is a screen shot from the service guy: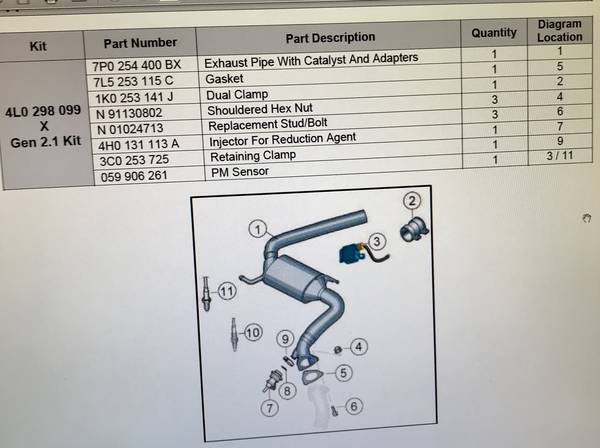 The engine rpm shifted earlier, the car felt lighter on the go. There were definitely less shifting points for both D and S mode, so the end result is that the car drove like toward the pattern of a gasser. I am not sure I like the fixed version better. I have no way to know change on the fuel economy but I have a lead foot, even if it's somewhat reduced(1-2mpg), I wouldn't have known.
The service guy was not aware to fill my car with a full tank of diesel when handing me the key but he trusted me enough to get it done after I showed him the booklet: Hi I don't want you to be complained by your next customer!