Joined

Jan 20, 2006
Location
TDI

Used to own a 2002 Jetta TDI - Black/Black
I'm driving home from church, I get past the last turn, and I'm on the last short straight, and I hear this pop noise and the car starts shimmying and sounding like a popped tire. I'm thinking I blew a tire on some metal road trash, the car was easily able to make it home although it started getting harder to steer.
So I get out and find that all of the tires are ok. Then I open the hood and see this.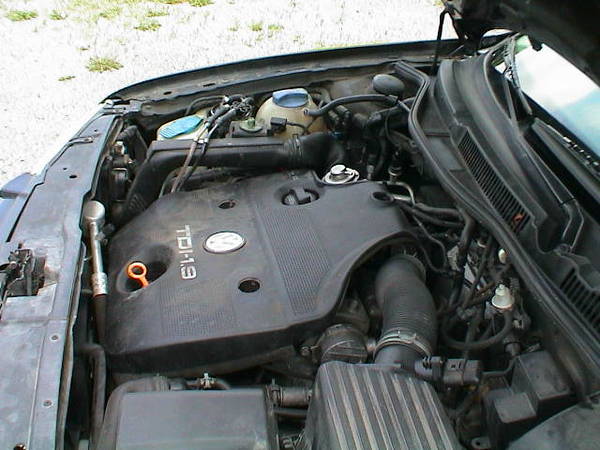 Ok, looks like one of the motor mounts gave way. The car had just been in friday for it's 80k service, and other than the usual service items - not a problem.
I'm thinking they didn't put the car back together properly from the service or when the damage was fixed after a major accident.
Man oh man, what else is going to go wrong with this car.
Anyone have any ideas on what gave way ???