Joined

Mar 27, 2007
Location
TDI

None anymore...
Drove to Las Vegas, NV today and met up with vwmikel for some time on a local AWD Mustang dyno.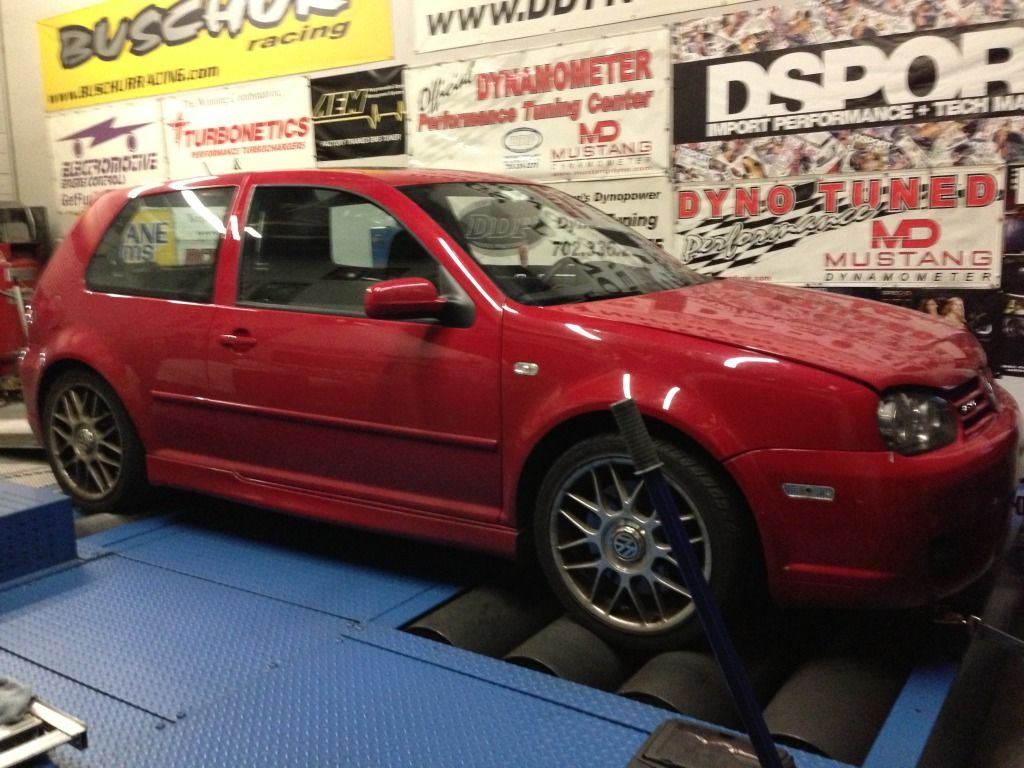 The dyne operator told us that the last R32 that came in for a dyne put down 160HP until he disconnected the drive shaft, which brought the car up into the 200s (car was stock). Hearing this, I was very certain that my dyno was going to be sub-200 AWHP.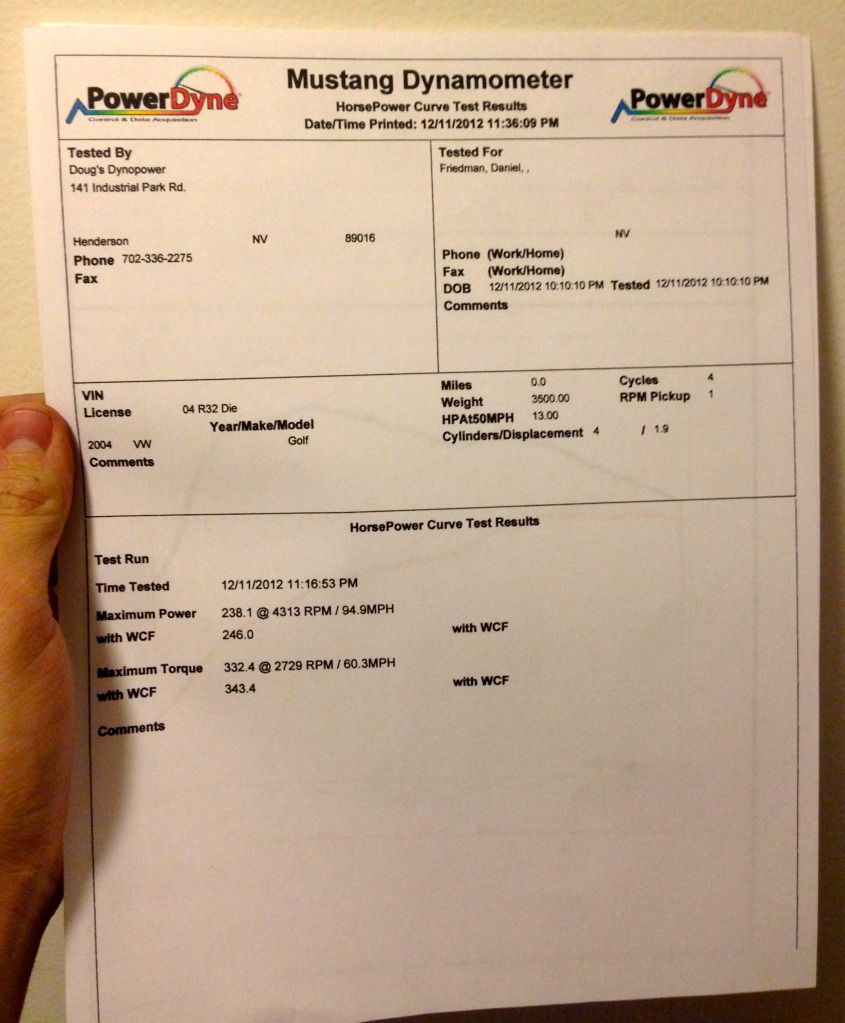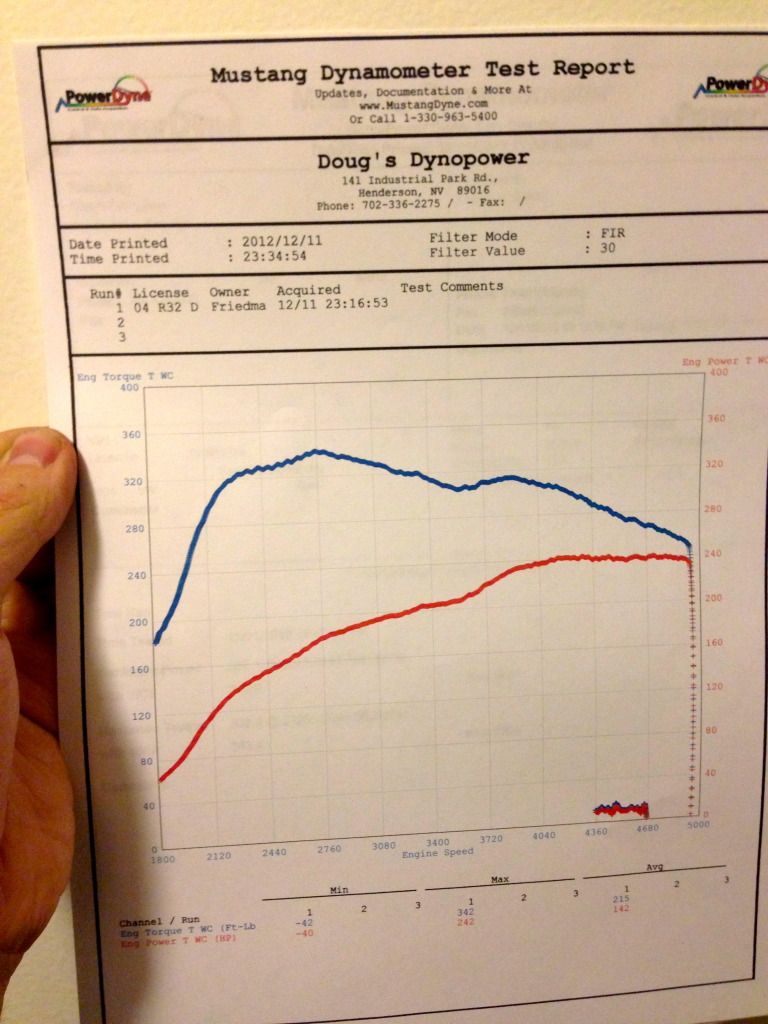 246 AWHP 343 AWTQ
I was pretty surprised by the result. Mike and I discussed this and we feel that the lack in torque is from the Haldex AWD system. I was surprised at how high these numbers were, but Mike says this is a pretty accurate dyno (its also an eddy current dyno, unlike a Dyno Jet, so it should be pretty accurate).
We also tested with and without an air filter to see if it made any difference. We were unable to detect a difference.
Here's a
video
from the dyno session.