Joined

Sep 29, 2003
Location
TDI

1999.5 Jetta GLX TDI
Car suddenly won't start? Check your Anti Shudder Valve
In the chat room, there have been a couple of guests whose cars would not start because the anti shudder / intake changeover valve was stuck closed. I'm writing this so that people not familiar with the shudder valve can see if it is stuck from looking at it.
On the passenger side of the engine, looking on the side next to the firewall you'll see this: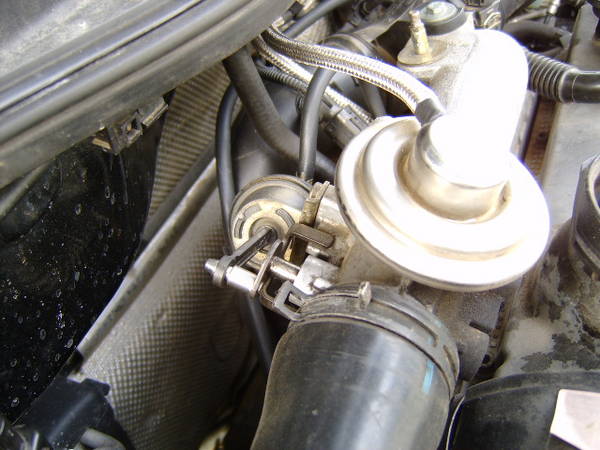 The black plastic arm to the left of the round silver thing is what operates the shudder valve. This is a throttle plate which closes completely, preventing air from getting into the engine. It closes when you turn the key off to make shutdown smoother, and as a backup way to kill the engine. If it should get stuck closed, the engine will not start, as it can't get air.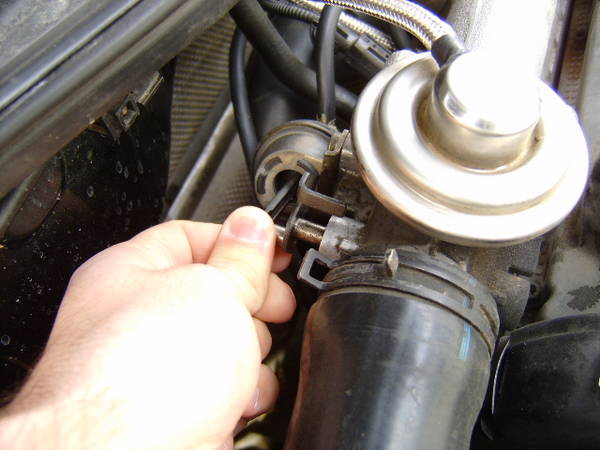 In this picture, I'm holding the valve closed with my finger. Notice how the metal bit is pointing straight up now, and you can't see the top of the diaphragm on the dashpot anymore?
Here are some closer pictures:
Open (engine can start):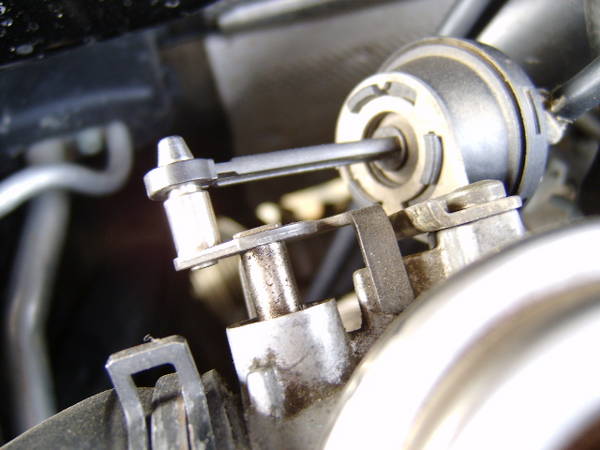 Closed (engine can't start):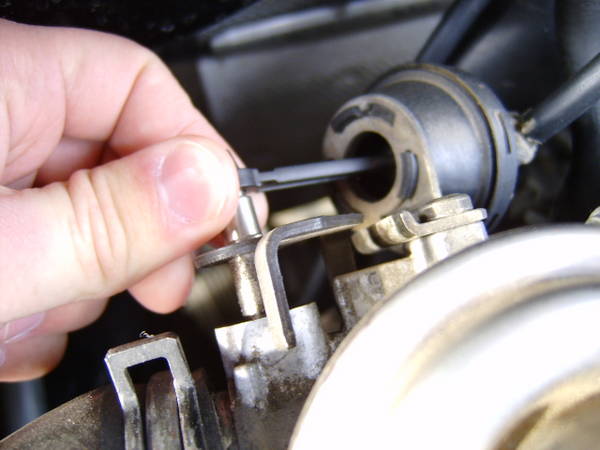 Again, notice how the metal bit is pointing up now?
If the valve is stuck, try pulling up where you see me pushing down. It should spring back to the open position.
If you take the rubber elbow off from the intake and look in, you will probably see lots of black goop: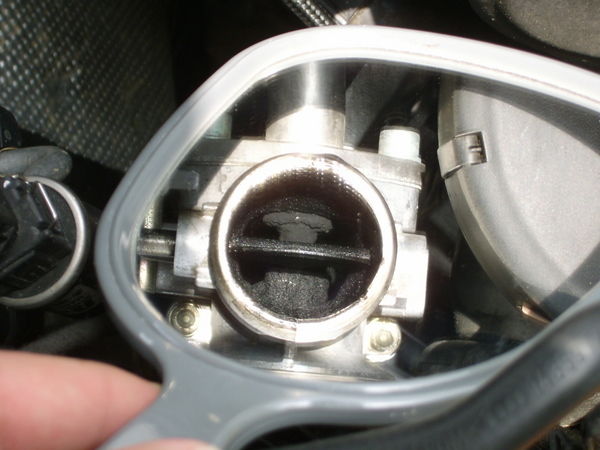 Don't
scrape this out when the intake is attached to the engine as some could fall in, and get stuck inside, and bend a valve. That will ruin your day. Refer to the intake manifold cleaning procedures found elsewhere on the forums. This picture also shows the valve open... it's the flat round bit with the layer of gunk on top.
This info only applies to the ALH engine found in 1998-2003 Beetles, and 1999.5-2003 Golfs and Jettas. The A3/B4 (96-99) cars don't have this valve, and on the 04+ (PD) cars, it's moved by an electric motor, and actually closes some while the engine is running to draw in more EGR. It's theorized that this flap getting stuck or remaining closed is what causes the hesitation on the 2.0 PD engines found in the 04 and 05 Passats.
If you have checked this, and the valve is open, and the car also stalls sometimes when your driving, consider checking your
Relay 109
, which supplies power to the engine computer and is known to fail. If the glow plug light does not come on then go out when you turn on the ignition, this relay has likely failed.
Hope someone finds it useful!
-Jason
Last edited: