Joined

Jan 30, 2003
Location
TDI

2011 Golf TDI
I finally got around to running a dyno on my '06 BRM with an upgraded PD 140 turbo and PD 150 injectors and of course a tune from Jeff at RocketChip. Lots of people helped pull this together, my thanks to them all.
Rollin' the Coal:
http://external.ak.fbcdn.net/safe_i...4_3428501544318_3428472263586_61728_720_b.jpg
The dyno plot: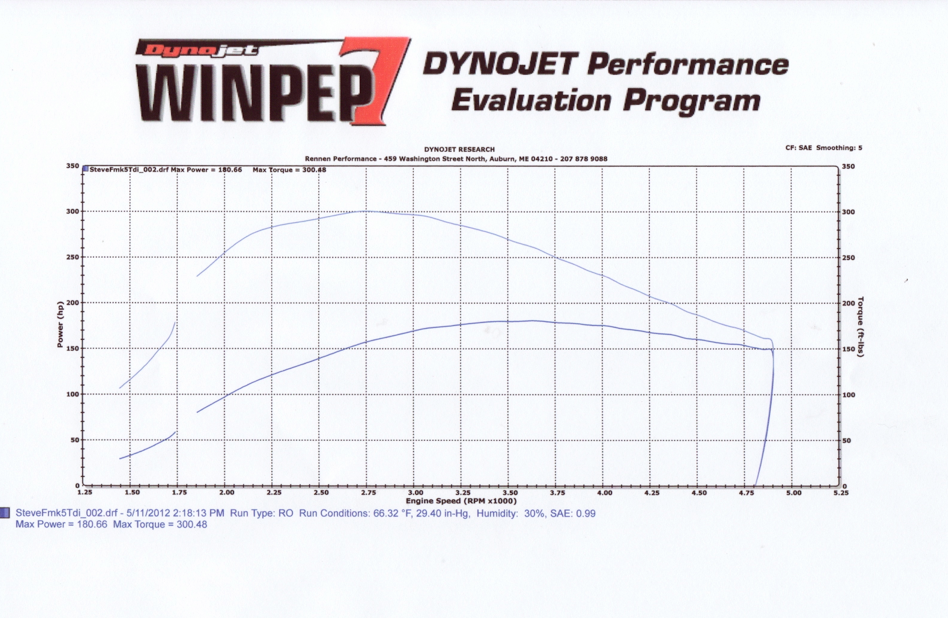 The car is wonderful to drive, a great mix of power and torque. They should have come this way.