Vendor , w/Business number
Joined

Oct 16, 2003
Location
TDI

'81 DMC-12, '12 Audi TT 418 hp/383 tq, '08 GL320 CDI 275 hp/448 wtq - '81 Caddy ALH, '04 Golf BEW 2" Lift, '85 HMMWV
Ordering information here.
Well folks, this kit has been a work in progress since 2005. Yes, 2005. Finally, after...well...a lot of things, we are ready to post this up. We will have pricing very soon. This is a complete bolt on kit to turn your 02J 5-speed transmission into a 6-speed. You will therefore retain your original clutch, starter, axles, mounts, shift box/linkage, etc... Everything needed to do the swap will be included in this kit. There will be different price levels depending on what you want to do.
Kits will be offered with a .658, .622 and (probably) .586 6th gear. Once you start going taller than a .586 gear strength becomes an issue. We will have options for taller ring and pinions, and probably eventually we'll have a custom R&P that can be installed.
The plan is to start with the 02J, but as interest grows for other kits we will expand. This is not limited to the TDI either, this kit will also work for the gassers. We will update this thread with information as it becomes available.
Meanwhile, here is a pic of our first working unit.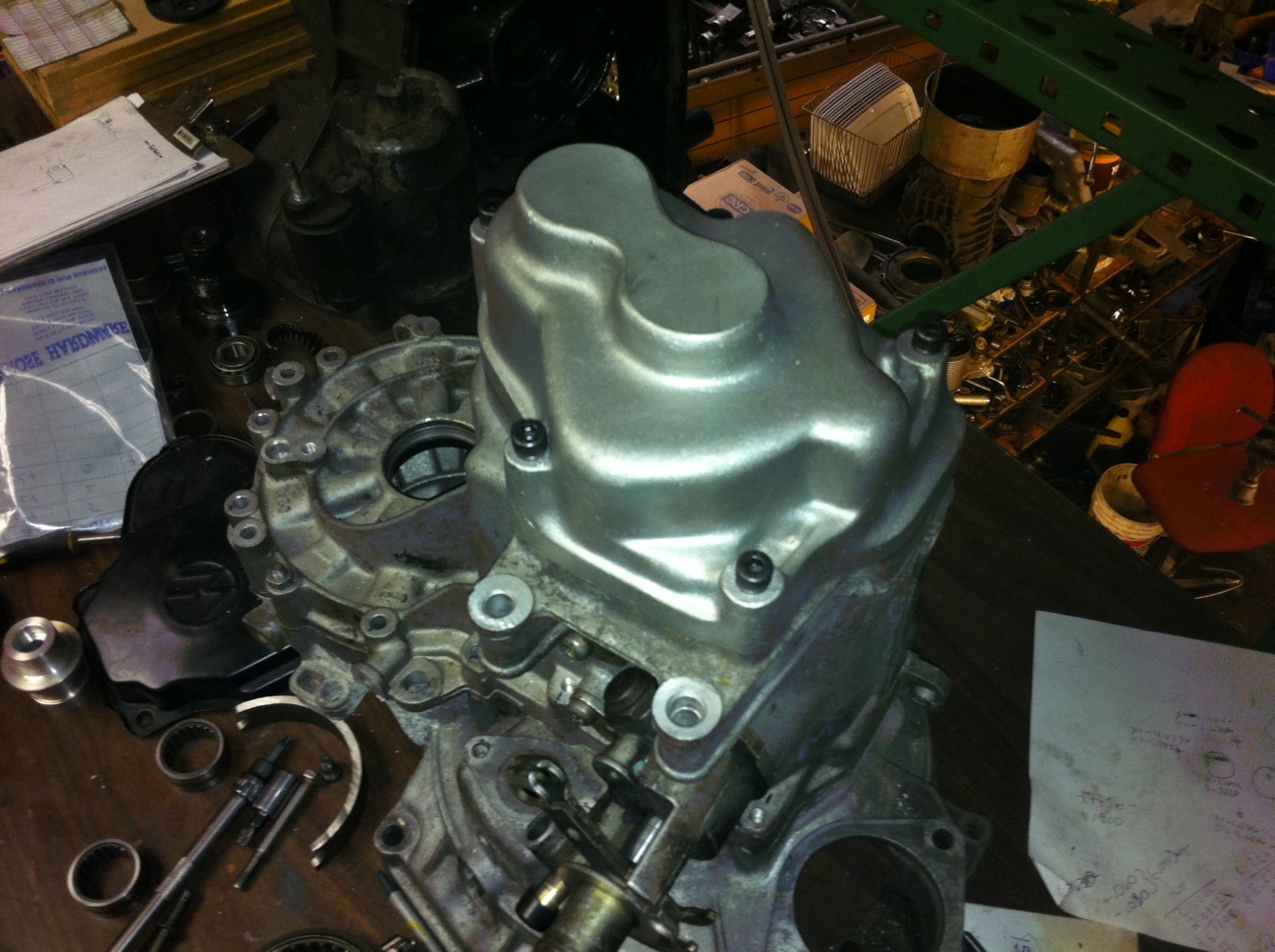 Last edited: