Joined

Aug 7, 2006
Location
TDI

03 Jetta, 03 Golf, 2016 Q5
Here are the vectors and force fields I just went though for the last couple of days. Maybe someone else will not make the same mistake I did.
So I am too cheap to buy a new PD150 intake manifold; I save a few bucks and I buy one from someone on line. It comes nicely packed with grease and soot. I get it all cleaned up and I even get it bead blasted so it looks brand new. I am a very happy camper.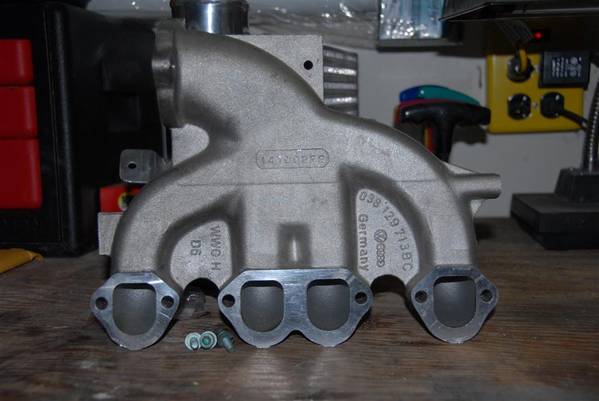 I get a beautiful race pipe for PD150's from Nick at Street Toys
http://www.streettoys2000.com/proddetail.php?prod=RacePipes
I am still very happy. So before I take the old intake out, I get a very slight moment of wisdom and decide to measure everything beforehand: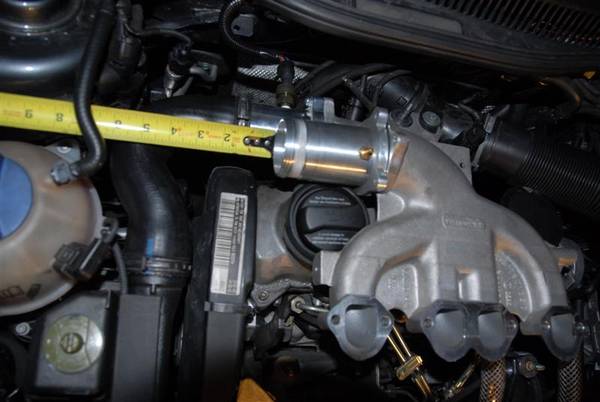 I center the new manifold exactly where it will bolt up and I find out the racepipe is short about 2". I call Nick and he says "Hummmmm..." "you sure you got a PD150 intake? " I say "Yes of course". This was the first clue.
Then he says "No problem, " he makes me a new PD150 race pipe custom size exactly 5 1/2" long like I needed. Does not charge me a nickel for either the pipe or the shipping and sends me the thing in a couple days!!!
WOWWW I think this is incredible service! I will buy from him again!! I get the longer racepipe a couple days later and now I am in business. (I think) . I had forgotten about Murphy's law.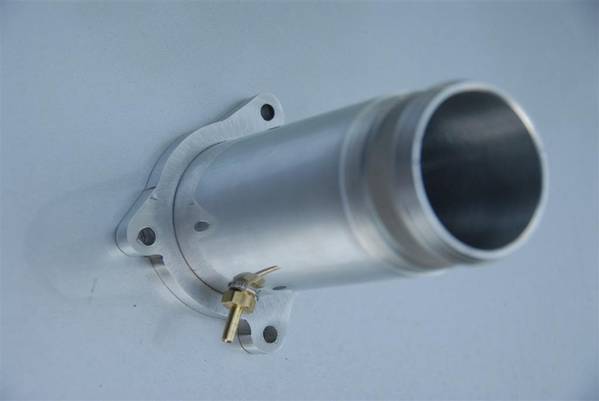 I take out the old manifold and install the PD150 intake manifold and I am almost done until I get this, last night about 1 AM: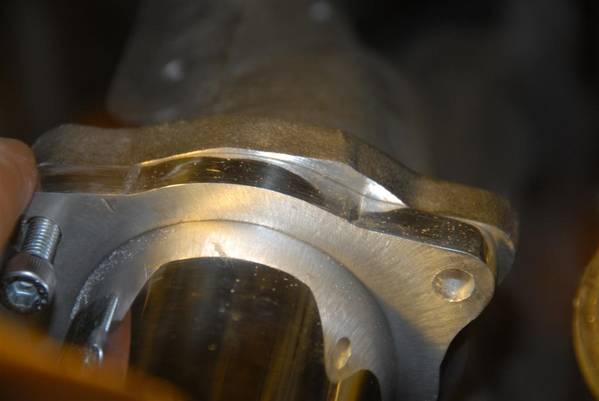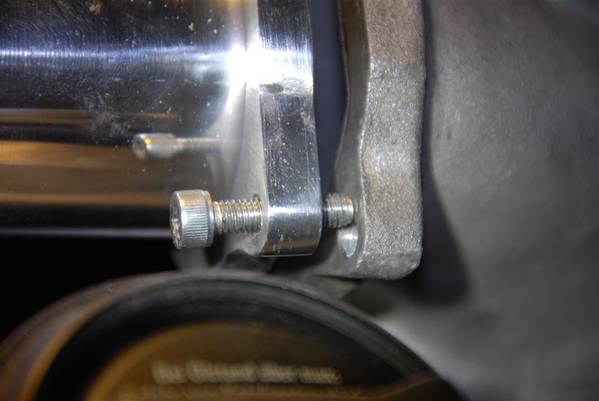 By then I am pretty tired and I am thinking "***???"
I write Nick and email at about 2 AM and send him photos of what I got. He calls me first thing Saturday AM. He says " send me the template of the manifold flange and I'll make you another one". I fax him template and he jumps on his lathe, like Johnny on the spot, and cuts me new flanges and pipes to match my funky A$$ manifold. He overnight it to me. WOWW! I will not get service like that from the VW dealer!!! I am thinking, This guy is top on my list for being there for his customers
Meantime, I spend Saturday trying to find a local machine shop that 's open on Saturday to ream out bigger holes on my racepipe, to see if I could at least get my car back together.
I cannot find one that's wiling to help me, so I decide to drill out the pipe flange w/ a drill motor myself. I keep drilling bigger and bigger holes, going from one bit size up to the next, till I am finally able to mate the flanges. Except now there is no more meat left in one of the holes of the race pipe and I have cut through almost to the edge of the flange. I go back on a quest for some washers and add a couple washers to each bolt to get me by.
Now I get to this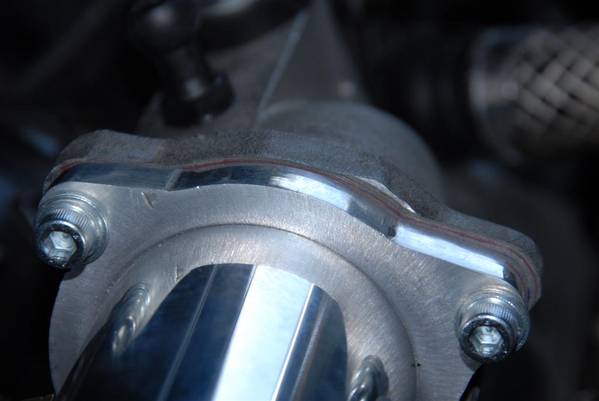 and I can complete the rest of the install and get my car back on the road. When the replacement racepipe gets here, I will swap the current pipe which I have massacred.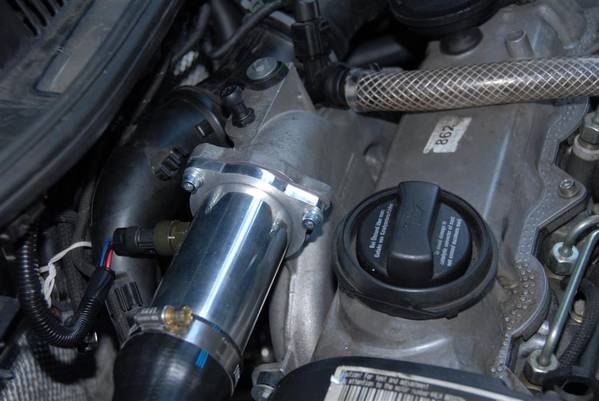 I get my car buttoned up and tested drove it about 5:30 PM today. I had started last night about 7 PM.
Here are the two lessons I learned today:
1- Beware of supposed PD150 Intake manifolds with part number Part 038 129 713 BC. Check what is the part number before buying one. Come to find out after the fact, by checking the part numbers, that it's not a PD150 manifold. Looks like on, but it certainly does not fit like one.
2 - I need to read "Zen and the art of modding my TDI" . I have learned one needs a lot of patience since I started doing and learning this game. Everything seems to come very very slow. Learn a little, Buy some parts, wait for them, return a few, buy some more, break a few things, repair them, and mostly meet good people who are willing to help and make good friend along the way.

EDIT- As it turns out the person that sold it to me did not intentionally mislead me. I was not aware at the time that there are difference in length and bolt pattern between the true PD150 intake and the one I got.
P
Last edited: