Hi guys
New to the diesel world and have to say im impressed with the performance i expected it to be something of a cement mixer if i am honest lol.
Basically i had to sell my old car due to running coss but after 5 months in a supercharged 318ci i decided i needed boost back in my life but i also needed 7 seats and had to be a compramise and after been baggered by a mate to buy a pd engine i nearly baught a volkswagon touran but i just couldnt get on with the looks so nearly gave up until stumbling upon this on ebay.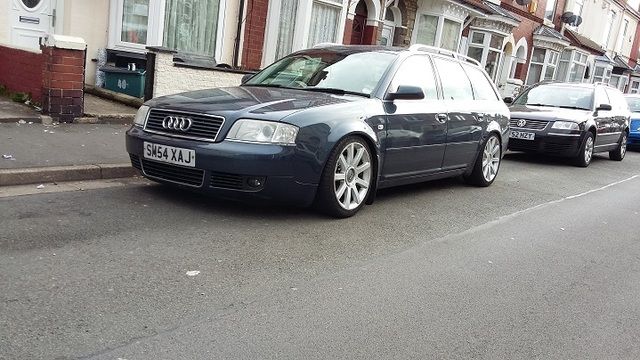 Well i promised myself i wouldnt mess and by christmas i had baught this little lot lol:
After getting most of it fitted i decided to take the cone filter off and replace it with a panel filter.
I settled with it for a while but decidded i wanted more power
but before i did i wanted to make it safe and in doing so i found this little lot which scocked me to say the least:
cracked disc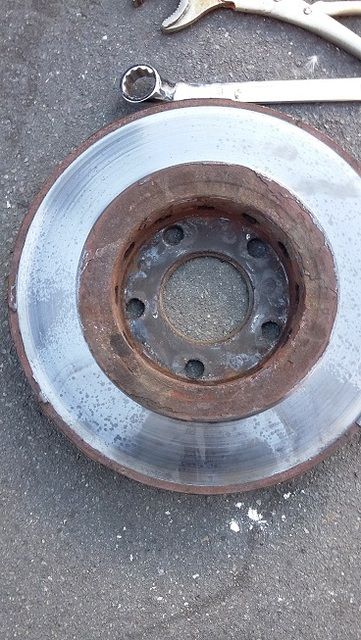 smashed suspension top (both sides)
spring seat wrotten
Original airfilter lol (177500 miles old)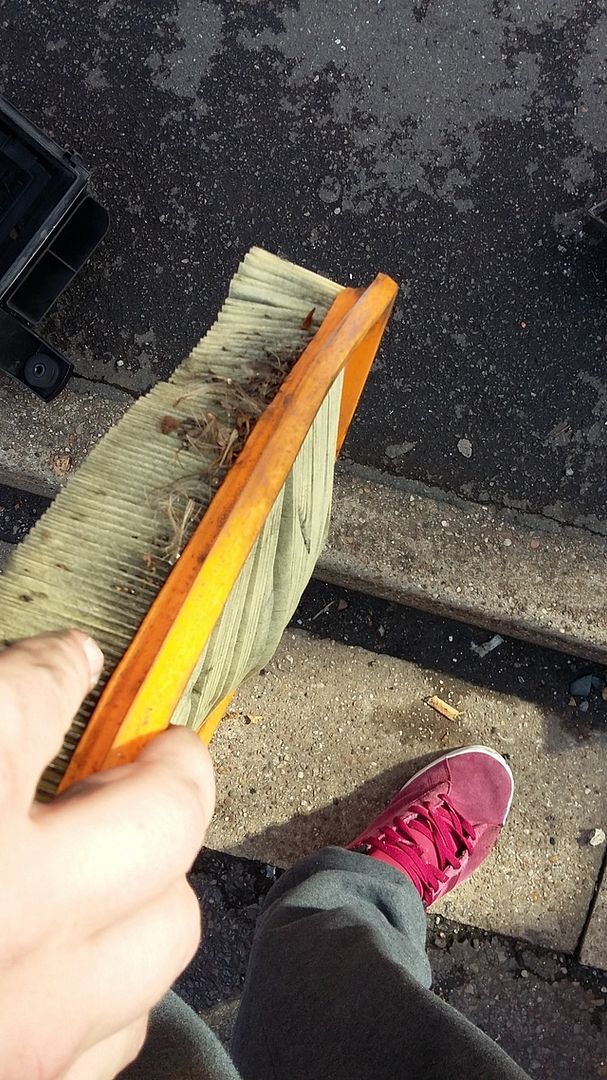 replaced with coilovers while i can afford some original suspension as wanting to seat it on a OEM sports setup but while under ther foud pinch bolts snapped on both sides.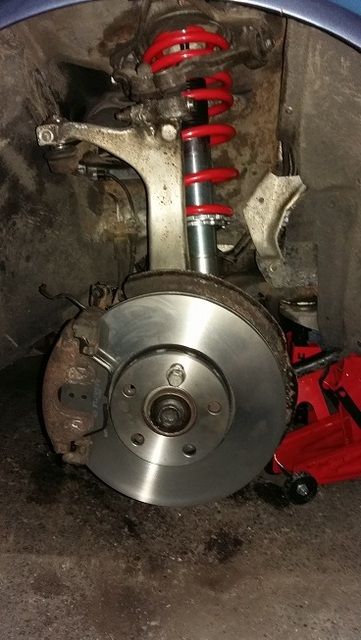 I have replaced all the front suspension setup now and have to say drives fantastic and doesnt feel like a 7 seater estate when driving it hard.
I have also fitted a decat now as well as boost guage and oil pressure guage and have ordered a BV43 turbo to fit when i get the rest of my fixtures for the FMIC, it currently is mapped to around 180bhp but while the abs wheel sensor is on the fritz it is about as useful as a 3wheeler as soon as you put your foot down it just spins through the gears so utterly useless as a car at the minute lol. but finding a sensor that fits is proving very dificult.
I have just recently done a deep clean of the EGR and manifold and what a difference it has made to the running of the engine feels like a different car and idles so much smoother. I used a baking soda and lemon juice mix to put a paste on it and left it for an hour then soaked it in viniger and cola for 24 hours an it came up like a newly cast item.
Hoping to get it over to Darkside when ive had the exhuast fitted next month but want to sort some niggly bits out first but hoping for around 200bhp at the end of it.
so if anybody has any tuning advice im all ears lol......