Joined

Sep 29, 2003
Location
TDI

... None :S
Notice: 1/6/2018
We are changing chat servers!
Please reconfigure your IRC client to use chat.freenode.net. Port 6667 for plain-text or 7000 for SSL. We'll be in ##tdiclub.
--------------------------------------------------------------------------
You may or may not know, but there is a chat room here! It's easy to use, but here are a few pointers:
After navigating to the page with the chat room,
http://tdiclub.com/chat
, you're presented with a JavaScript warning, asking if you want to run JIRC. Say yes. This is the software that lets you get into the chat room. After that, you're presented with this: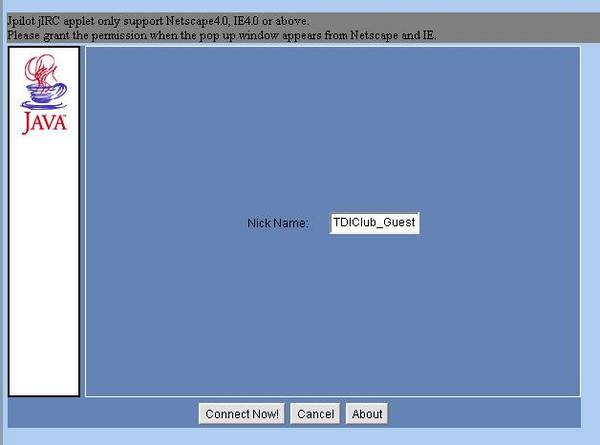 Here is where people make their first mistake. See where it says TDIClub_Guest? That's the 'nickname' or screen name you'll use in the chat room.
Its important that you change this to something different.
When 3 people come into the room and have that default nickname, it can get really confusing. So, we'll enter a name. It does not have to be the same name that you use on the forums, but if you have a screen name here, please use the same one.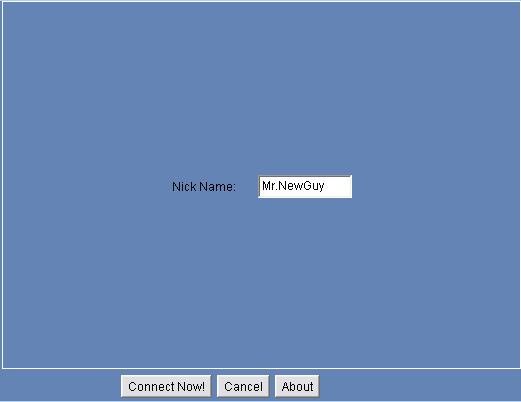 Then click Connect Now! on the bottom: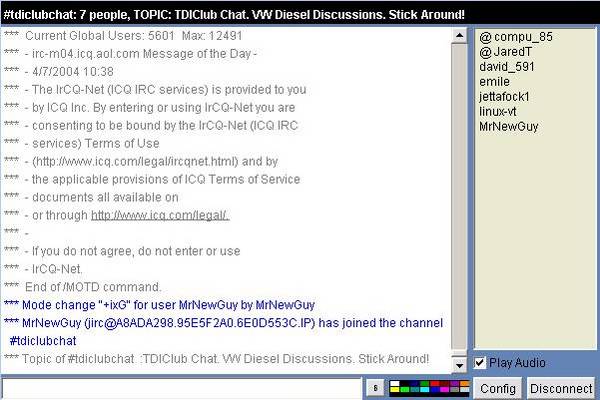 And you're in! It's that simple. To use the JIRC interface, simply type into the box at the bottom and press return.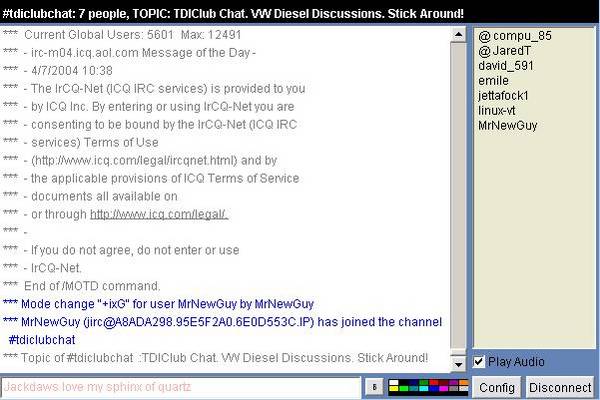 You can also make the text bold by clicking the B button, or change its color by clicking on the colors to the right. After the message is sent, the color goes back to black.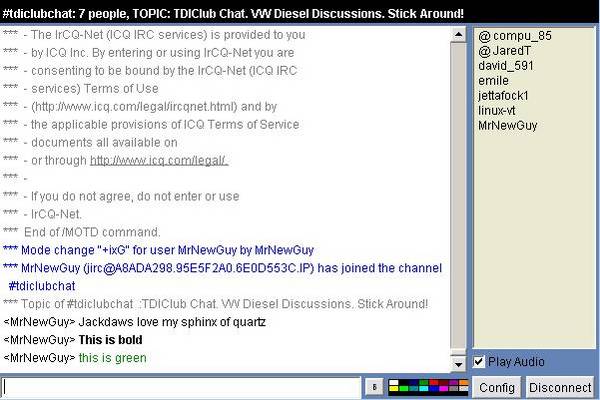 If you want to private message someone in the room, double click their name on the right, and you'll get a new window: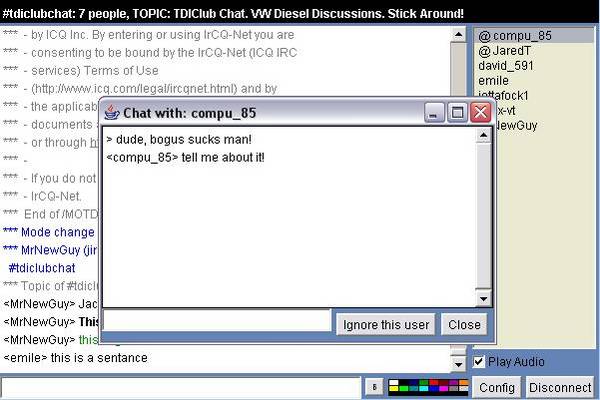 This next image shows 2 things people tend to do wrong: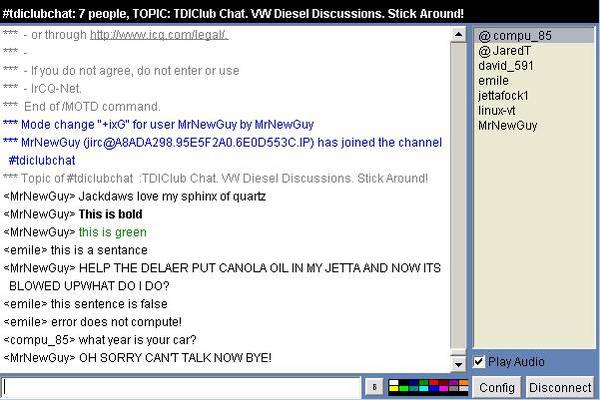 ALL CAPS IS BAD.
And we'll gladly help you, but stick around and chat a while. It's nice to be thought of as more then a tech support guy.
Popup blockers do not work well with the JIRC software. If you want to click a link that was pasted into the chat room, you have to turn it off, or it will boot you from the room. Holding control when you click the link generally works.
If you want to come back more often, I'd recommend you get better software. TDIClub chat is a room on the Wastelands IRC server, so you can get at it from any standard IRC client. The server is
irc.wasteland.org
and the room is
#tdiclubchat
There is an alternate Java client, available here:
http://www.pinchotriders.com/tdiclub/
I'de also like to note that discussions do not have to be TDI related. It could be said that the chat room is the last general discussion area here.
-Jason
Last edited: