TDIClub Enthusiast, Macht Schnell! Vendor , w/Busi
Joined

Oct 18, 2010
TDI

91 GTDI,'02 Jetta wagon ALH swap, '99 Eurovan, '79 Audi Fox 1.6TD, '03 GTI 1.8T rally car
AND NOW, FOR SOMETHING COMPLETELY DIFFERENT!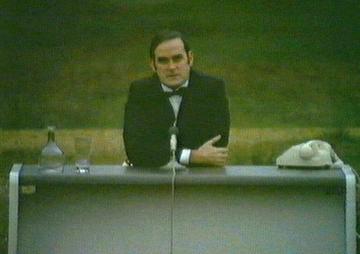 I recently picked up an '87 Audi 4000CS Quattro, which had been sitting for quite some time with CIS fuel injection woes. I had worked on it when it was up and running years ago, and had fond memories of test driving it in the snow. When I came across it languishing behind a local general repairs garage, I figured I would try to save it.
sad Audi
Off to a new home
here is a video of running it on ether since the main fuel line to the accumulator is rusted out...
http://s1163.beta.photobucket.com/user/flyingscott88/media/Audi%204000CS%20Quattro/IMG_1233.mp4.html
So, with having to revamp the fuel delivery system against me, and desiring to upgrade the stock engine to something a bit more exciting, I started going through my available options.
First thought was, AHU swap. I would have to get a Euro 4cyl bolt pattern 016 trans to use the AHU without an adapter, or I would have to change to a more modern Torsen diff setup since the later gear boxes are dual bellhousing bolt pattern, but I want to keep the manual diffs.
Having to keep a five cylinder to use the stock driveline, I thought about a 10V turbo MC1 or MC2, which can be had cheap. Nearly everyone with a 4KCS quattro does that swap though.
For A LOT more money, I could get myself going building a 20V turbo...But that can get scary fast....I don't want to spend too much building this car...
SO this is where my path went astray of the norm...
30 years ago, my father and one of his good older friends, Lee Fenton,who was a huge influence on me and like a true guru, were huge into diesel power. They loved M/B, VW, Peugeot diesels, and collected many M/B 220 and 240Ds and one 1983 Audi 5000 TURBO DIESEL!!! They got it cheap because its Auto tragic slush box was pooched after 129,000 miles,,,BIG SURPRISE RIGHT???
Needless to say, they never got around to fixing or finding another transmission for the Audi, but they knew the engine would be worth saving to repower something else some day....So they would periodically run it...But the last time I remember it running was over TWENTY YEARS ago..I was like 5-7 years old or so IIRC...
My friend Lee passed away due to complications from cancer, he was nearly 80 years old. If you knew him and his various exploits racing motorcycles , you would be amazed he lived that long! (He raced motorcross in the late fifties before there was anything remotely similar to a dirt bike)
After Lee died, his shop and vast collection went to his son, who is also a friend of mine. He is cleaning up the shop and getting rid of some of the more rotted out cars, and the Audi was one of the first on the list....
I stopped him and told him Lee would want us to at least save the motor.
I did. I got it out in a couple of afternoons.
I highlighted the cool "
turbo
"script with my greasy fingers!!
What better temporary cover than an old Beetle hood?
Here is a video of it running after being dormant for so long!
http://www.youtube.com/watch?v=O2poYPJN3yM&feature=player_embedded
So the plan is....
Pull head, port, polish, maybe bigger exhaust valves (33mm rather than 31mm)
MOAR FUELZ !!Turn up IP, governor mod, If I win the lottery it is going to Giles!!!
Inter cooler
MOAR BOOST!! The stock K24 should be more than adequate and is in excellent condition.
Last edited: