Joined

Mar 1, 2012
Location
TDI

1999 MK4 Golf
Hello everyone,
Ive been a lurker for awhile now, on my second ALH, but haven't posted much.
My battery light went on, voltage was low at 11.6, I had alt tested and the machine diagnosed it as faulty regulator.
I pulled it apart and found the brushes to be worn: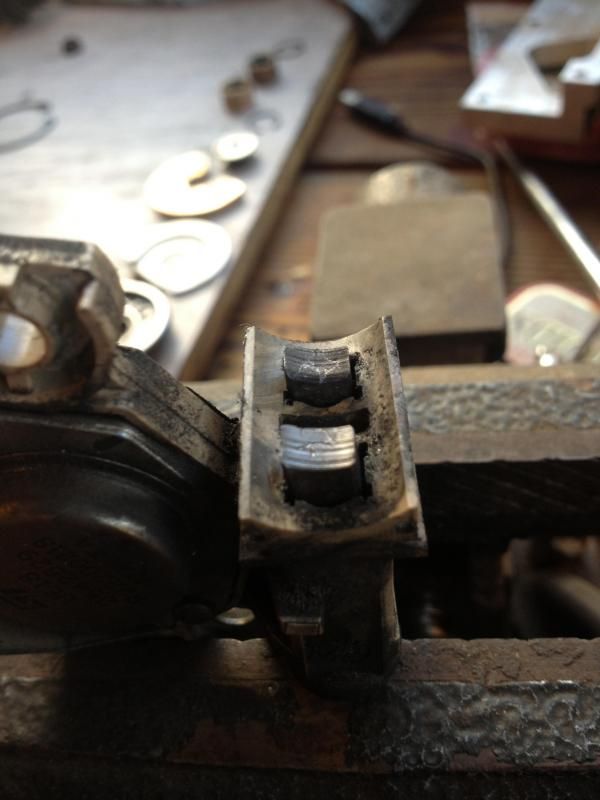 and bought a new regulator with brushes for $39, but now I'm wondering
how much wear on the slip rings is acceptable before replacement warranted?
As ideally I'd like to get my car on the road as fast as possible, yet dont want to have to redo this again in 20k miles. Car has 190k on it and the alternator apperas to be original.
I found these videos on replacing Valeo alternator brushes, slip ring and bearings and think this is within my realm of ability.
Part 1:
http://youtu.be/aVvPzwtxdrM
Part 2:
http://youtu.be/f56-26I6idc
Slip Rings:
http://www.ebay.ie/itm/NEW-REPAIR-K...cles_CarParts_SM&hash=item25753958e1#shpCntId
http://www.maniacelectricmotors.com...m00cm0710111&gclid=COTQu4Dw0sMCFRRgfgodc0YAoQ
http://www.ebay.com/itm/Valeo-OEM-Alternator-Slip-Ring-AUDI-VOLKSWAGEN-SEAT-SKODA-/171329240614
where can I find the bearing in the states?
One of these?
http://store.eurtonelectric.com/metalbearings-8.aspx