It is with great sadness that I inform the membership of TDIClub that one of the original members has passed on. Lance Allision passed away on Sunday, Oct 20th, 2019 due to complications from his long, long battle with Chronic Myeloid Leukemia or CML. He was 45.
Lance Allison joined TDIClub before the 1st generation forum went live in 1999. He was an early adapter of TDI advocacy with his 1998 Jetta. Although we lived 1 mile from each other, we never met until we noticed where we lived by our posts on TDIClub. He and I attended the first TDI fest in 2000. I watched him get his car chipped there by Rene Berube of Upsolute Chips. By our common interest in TDIs, we became fast friends. We often had Friday gin and pizza parties at my house with another local TDIer, Donny (DZCad90). Conversation was cars, watches, computers, and all things technical. He became part of my family and we were part of the TDIClub family. We could always depend on each other when it came to any kind of help for our cars. Lance's day-job in IT proved invaluable when my PC would act up.
We both bought MB diesels and helped each other work on them, along with our VW TDIs, either at his house or mine. Glenn (MoGolf) stopped by a few times and did timing belts for us. After watching Glenn I helped Lance change his timing belts on his Jetta. After Lance's trusty old Jetta was totaled (at 488k miles) he still hung around TDIClub and we always remained close friends.
I found some old photos. Lance changing oil on his Jetta at my place.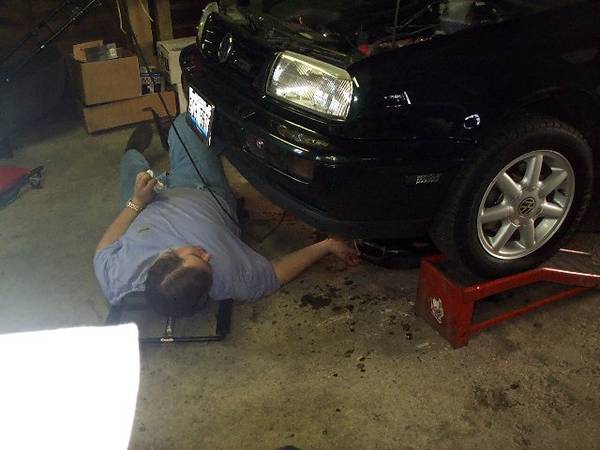 Lance changing either engine oil or transmission fluid in his MB 300SDL. That's me standing by, fetching tools and doing gofer duty for Lance. He loved that car and put almost as many miles on it as he did his Jetta.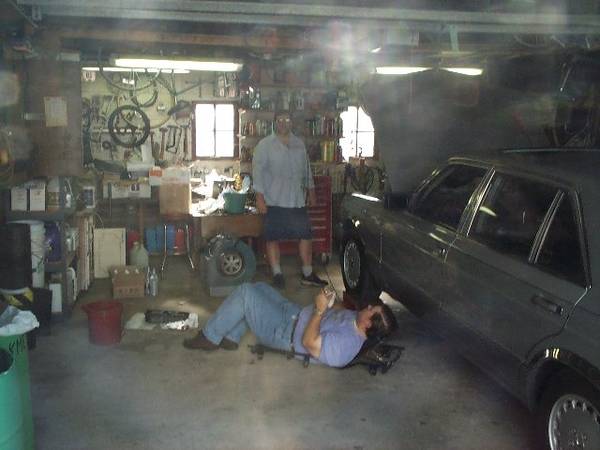 Lance's Jetta after hitting a deer. Hard to believe but the car was NOT totaled and was fixed. Lance drove it for another 400k miles after that accident.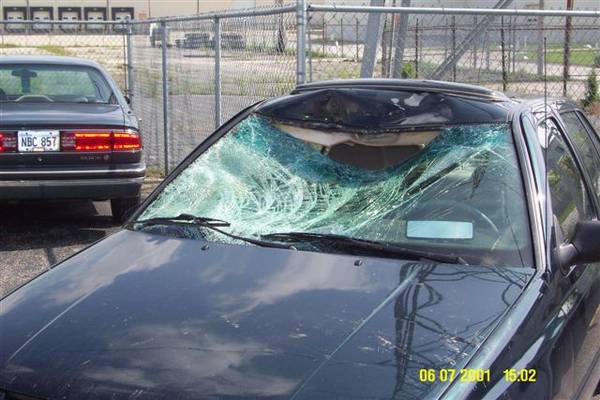 Lance's hoard of oils and additives. When Lance saw a sale he would stock up! Obviously! Call him up and ask, 'Hey Lance, have any oil you can spare?' His reply was, 'Yeah, how may cases do you want?' Yeah the garage was a mess. It was cleaned up soon after that. Enough so that two cars could park in it with lots of room to spare.
On Oct 4, 2019 I was at a car wash waiting for my car to get done. In walks Lance getting his MB S550 4motion washed! I hadn't seen him in quite a while. I knew his medical issues were slowly wearing him down so I gave him a lot of space and didn't bother him. I was actually shocked to see him out and about. When I did see him he was always in good spirits. I could see he was in a lot of pain at times, but he kept his spirits up. I believe this is the last photo taken of Lance. I am very, very proud I am in it.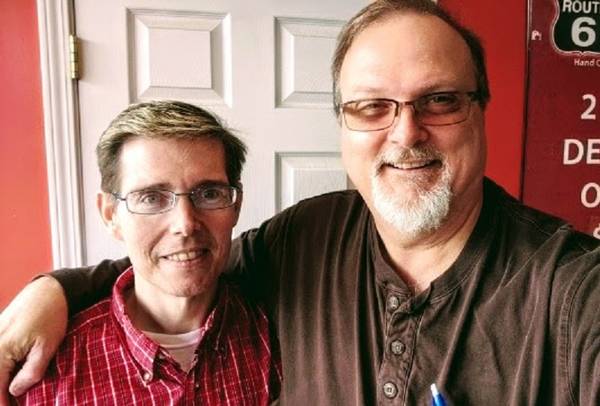 There are photos of Lance at the 2000 TDIFest but I don't know where they are anymore. If anyone has photos from the 2000 fest, please search them and post any photos of Lance in this thread.
Lance, thank you for your time, friendship, and TDI advocacy. Requiesce In pace.
Drive more and worry less. Life is too short.
Last edited: