Calling all NMS Passat owners! I'm selling my Curt hitch and all the accessories I have that go with it. Price is $200 OBO for the whole bundle. Shipping is extra and is on the buyer. This thing will be heavy and bulky to ship so I cannot consider including any shipping cost. Payment options are PayPal, Google Pay,money order, and CASH! All fees are on the buyer.
I installed it on my 2014 Passat so I could haul a snow thrower to my mom's house. I never installed it on my 2015 Passat. I removed it in 2017 after I decided to sell the 2014 back to VW. By then mom's neighbor was clearing her drive so I have no need for it.
The hitch is rated 2000lbs gross trailer weight and 200lbs tongue weight. Basket dimensions are 48" x 20" and is rated at 500lbs. Included is a 1.25" Euro ball goose neck mount and 2" to 1.25" tube adapter, both were never used. Included are 5 ratchet tie downs. I have well over $400 invested in everything you see here.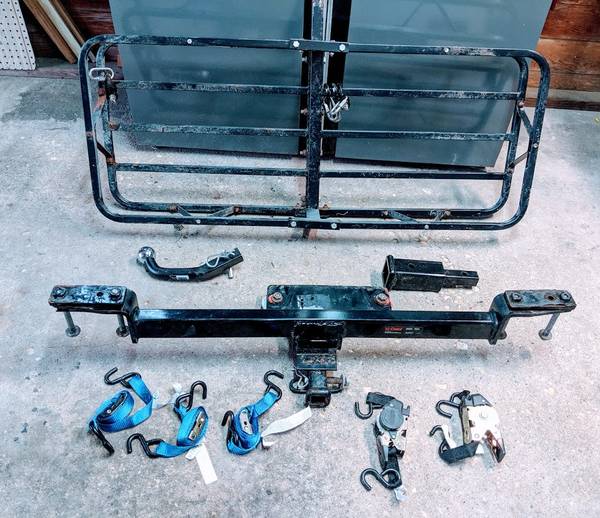 As I live in North Central IL, I am will to deliver the hitch and accessories a few hundred miles, or meet someone halfway. This would include most of IL, Southern Wisconsin, NE Iowa, NW Indiana, and SW Michigan. I'll accept cash if you come to me, paid in full before I deliver to you.
Contact me by forum PM.
Thank you.
Last edited: