The headlights on the B5.5 stick out away from the lock carrier so much that they are poorly supported. This leads to headlight shake syndrome. The more the engine shakes the car, the more this is evident. Possible causes are bad motor mount(s), out of sync balance shafts due to chain stretch (see the threads about replacing the balance shaft module with newer gear driven design), and other factors that cause normal diesel engine shake.
The front bumper is supposed to support the headlights as well as the grille support. These need to be adjusted. Even after the adjustments there may be headlight shake. Here are a couple of tips for getting the best results of bumper adjustment to fix the headlight shake.
Remove the front bumper cover (see thread on lock carrier service position).
Loosen the grille support T30 torx bolts (two on each side) and adjust the support upward so that the headlight support touches the headlight assembly (see the three arrows in the picture).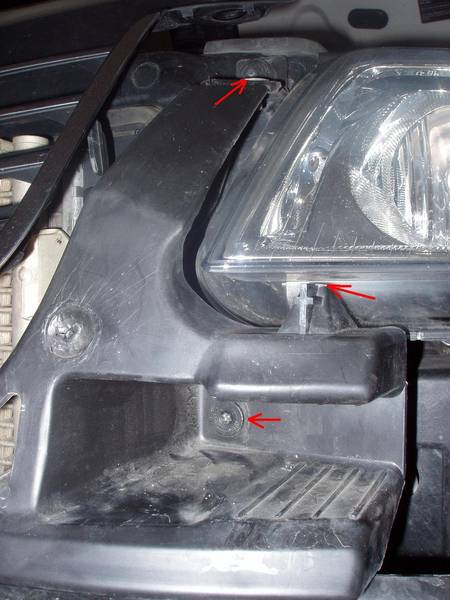 If there is still a gap between headlight and support, fit a piece of weather resistant foam (e.g. home door/window weather stripping) into that gap.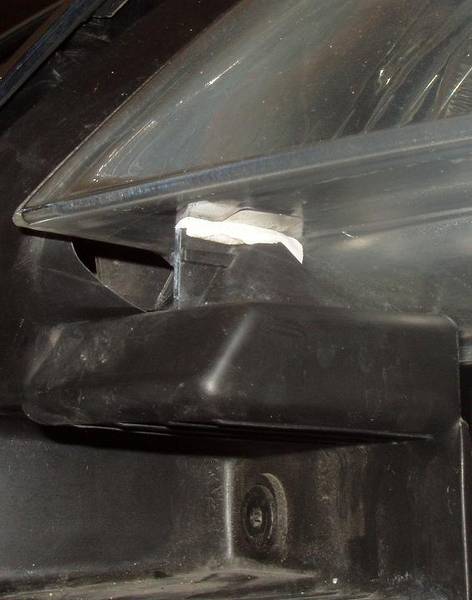 Finally, cut a length of the weather stripping and apply along the bumper cover in the area where it will contact the headlight assembly. Leave the paper covering the side that will contact the headlight as shown. This will prevent the weather stripping from sticking to the headlight as the bumper cover is reinstalled.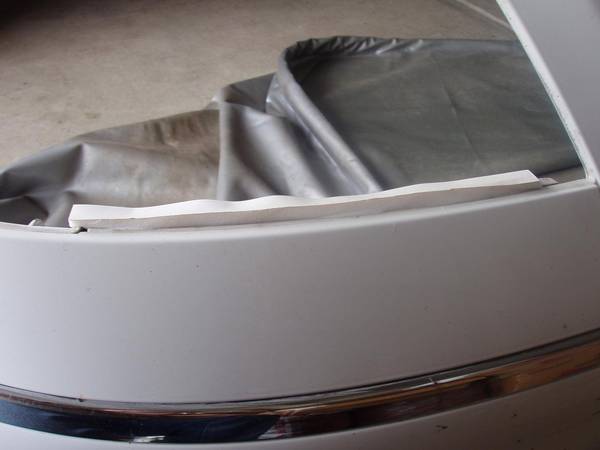 I suggest buying a dark color weather stripping for dark color bumper covers and light for light colored bumper covers (as I did). When installed, you won't be able to see the foam head-on but looking down from above you'll be able to see a bit of the weather stripping through the front edges of the headlamp lens. It may not matter much to most people since you don't see it from the driver's seat.