This is from my truck after I flushed it after... (nine years)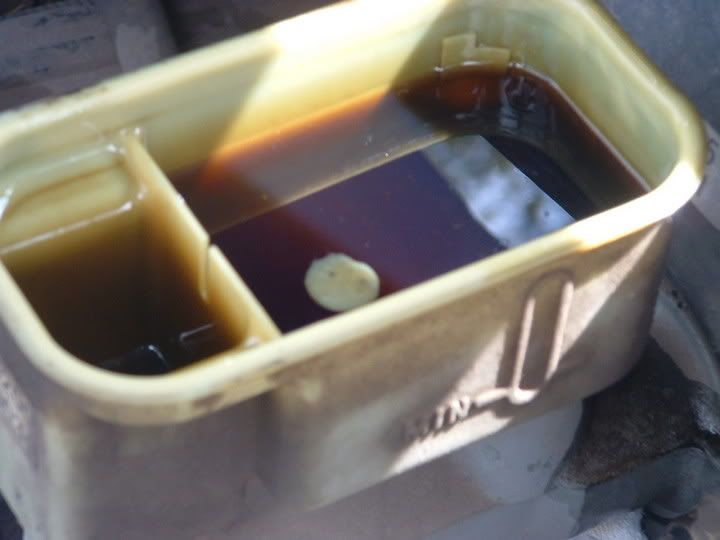 The light colored spot was floating on top of the fluid, but I was able to pull it out in one piece, although it pretty much fell apart and it did soak into the rag. When I got down to the bottom of the resivior, there was a small amount of very fine sparklies there. I wiped those out with a rag.
I think the white stuff was from water, but that's just a guess.