OK I had a snow day today and had time to test my Beetle Chump/Lemon roadracer Beetle/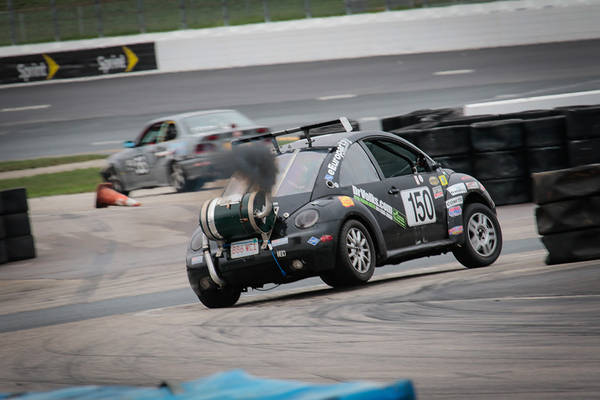 So the car is one of the fastest TDI Beetles around .
Below is Roll Center software used to find it on any car and what to do to get it right.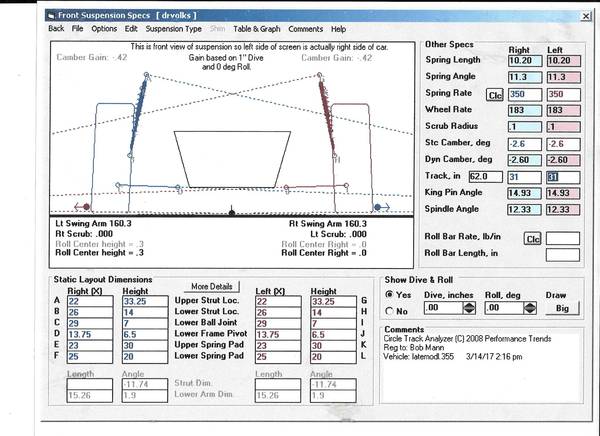 My car as it sits my rollcenter is on the top of the pavement far from the best place. The lower the car gos the worse it gets it is below the ground 2 inchs for every one inch of downward movement. I run my car high in the front to help it handle with the setup we have hear.
The only place with this front end to get it right is to move the ball joint and the inner a frame pivots, but I need to drop the front end to to lower the center of gravity of the car too.
So now the hard part we will need to relocate the a frame inner pivots after we lower the car 2 inches . Then build lower ball joints with a 1.5 inch longer stem.
The sweet spot is 3 inch above the ground at race ready and as the car dives under braking and turn in the turn to keep the roll-center above ground.
It would be best to have it not move but with the car VW design your will never get there.