1998 VW TDI Beetle DRVOLKS Racing car for sale $4950
We just ran at NH and posted some fast times 1.30 it passed as a B class no laps.
We have run 2 Chump races to it will now be way under the 500 points marker too.
It is a turbo diesel powered, one of the only in USA that this fast very easy to drive I have rented seats out many times and everyone loves how it drives and pulls off the turns . This is a street legal car too I drive it daily. It runs on both fuels CNG mix too. Have many parts to go with it and tunes and ECU
Car is setup with new struts coil spring and fully adjustable ride height, we can get close to 6 HR to a tank. Feel free to call me DRVOLKS.com Pembroke MA 02359
Bob Mann
781-588-3968
https://youtu.be/lt1EwQXxWug
[IMG]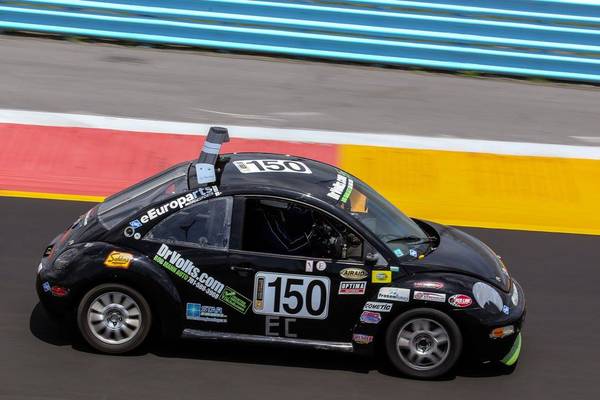 [/IMG]
__________________
Bob Mann
www.DRVOLKS.com
bobtec@comcast.net
VW and Audi Master Technician and TDI Specialist. Bob has over 35 years of experience in the field, and is listed on TDIclub.com as a trusted TDI Mechanic.
Bob is also known for his CNG conversions and is a consultant for Patrick Racing.