---
I keep enough oil on hand to perform 1 oil change and one complete set of filters.
On the other hand, an old photo of a fellow member's hoarding days! At that time he also had a 5 gallon drum of Amsoil Cetane Boost. It's almost hidden behind some of the oil.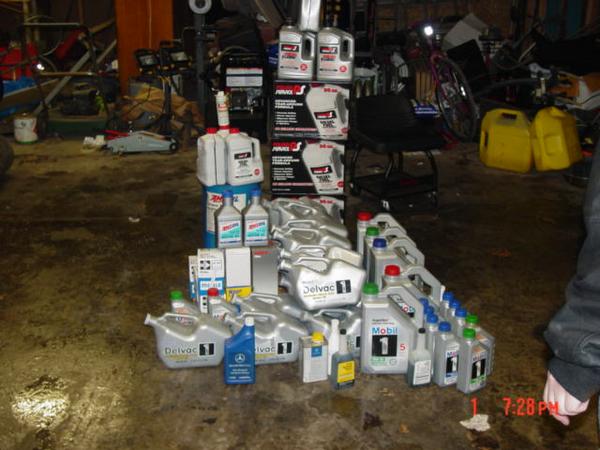 His old stash of Diesel Purge.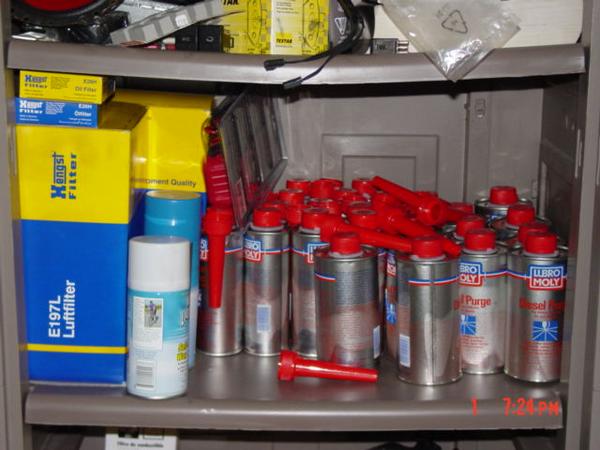 __________________
Brian, 2015 Passat SE TDI 6MT
Kathy, 2014 Passat SE 2.5
Chris, 2015 Passat SEL TDI
If ANYONE receives a PM/email from a TDIClub member shilling anything and they are NOT a registered vendor, please forward the PM/emails to me. To report spam, trolling, or any problem post, click the report post icon. (The icon in the actual problem post, not the one in my sig. The idiots know who they are... )

---
Last edited by BKmetz; September 15th, 2019 at

15:41

.