---
The Comanche has started it's trip to California from the Michigan winter.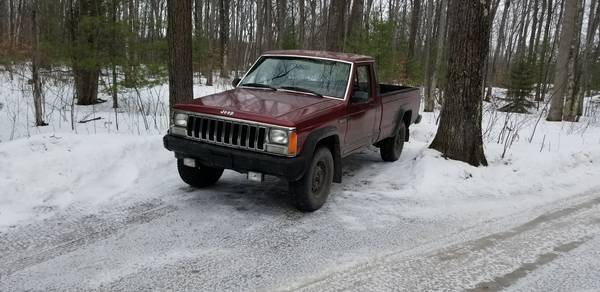 Here it loaded on Brandon's trailer.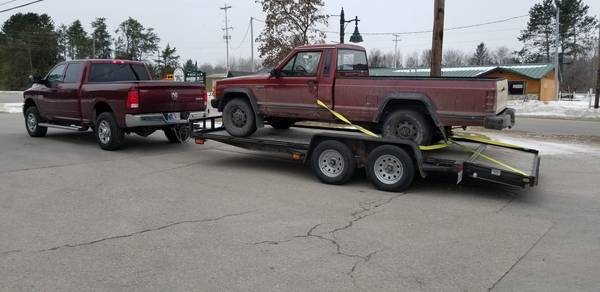 Brandon says the trip from Indiana to northern Michigan was good, but on the way home he hit snow about the Indiana border so stopped for the night.
The truck will spend a couple of weeks in Indiana, they make it's trip to California.
__________________
JJ
1996 B4V, Hella E-Codes, GLX leather, EuroTuning.cz 02A 6 speed conversion w/.71 5th and .588 6th gear, A4 shift linkage by Matt-98AHU. 11 mm pump by Oldpoopie. Now, GTC1549VZ turbo by Whitbread. TDtuning, 24 lbs. boost, 162 hp, 285 lb/ft tq. Smoke Free (9/18/15). Koni Yellows and Big Brake 5 lug conversion.