Just done this with my car and there wasn't much info regarding this particular upgrade , and all options of it where expensive.
288mm to 312mm. using standard caliper.
ive used high quality parts but if you ensure you use the correct parts im sure you could do it cheaper again..
i found a golf 4 motion breaking and got carriers for £40 posted.
312mm dics £55 on ebay Mintex. these are new and come in a mintex sealed box , very very fast postage i ordered friday there where here saturday.
link
Fast road pads - Green stuff
link
(you
can use a standard pad to save moneys)
312mm Carriers
link
Installation
Tools needed are ,
17mm socket + ratchet
size 7 allen socket / bit
1/2 17mm on a breaker bar (may not be needed depends how tight the calipers are)
quite a simple job , took me about 20mins, basically all you do is remove the black caps (where the threaded holes are on the carriers) undo the allen head bolts, they do come out and could benefit from greasing, slide the caliper out toward the back of the car , remove the pads, cable tie or rest caliper on something, undo the 17mm bolts on the hub , remove carrier and disc, put on new disc put grub screw in or wheel bolt ( to stop it falling off), put new carrier on tighten down the 17mm bolts, put the new pads in, one goes into the caliper with the spring clips, and the other put on the carrier on the outside of the disc, slide the caliper on , do the allen bolts back up .
the caliper may need sliding back depending on the condition of the old brakes, to do this i suggest buying a tool to do it, but its very posible without it because they dont need turning back just need to be pushed back. (remove the cap of the brake res)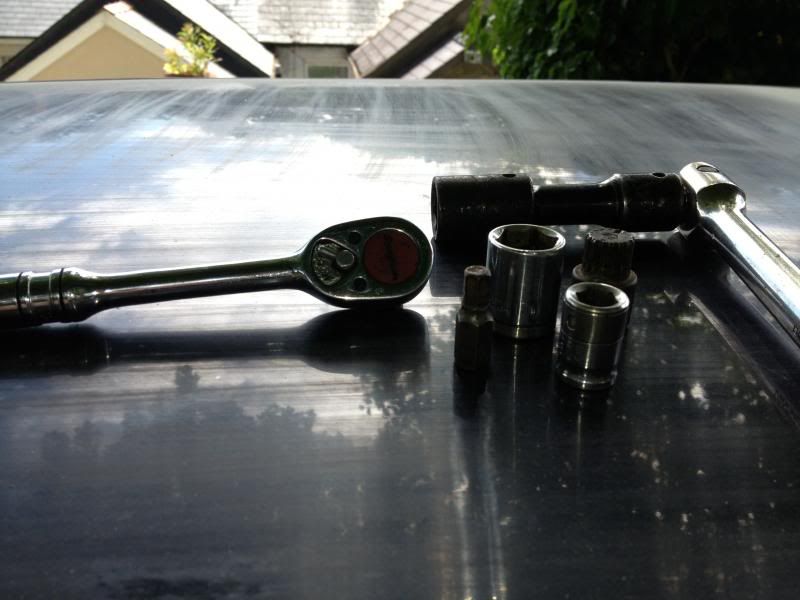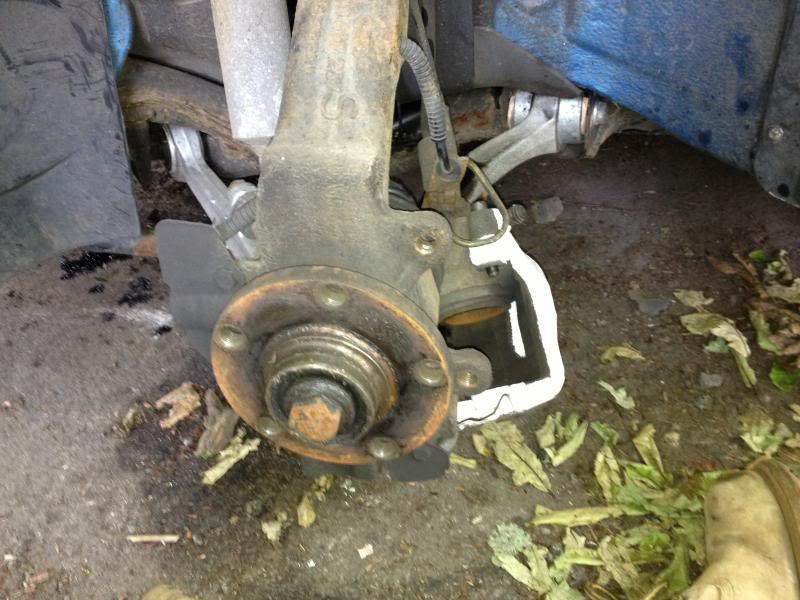 disc on , my hubs dont have a thread nor a hole for the screw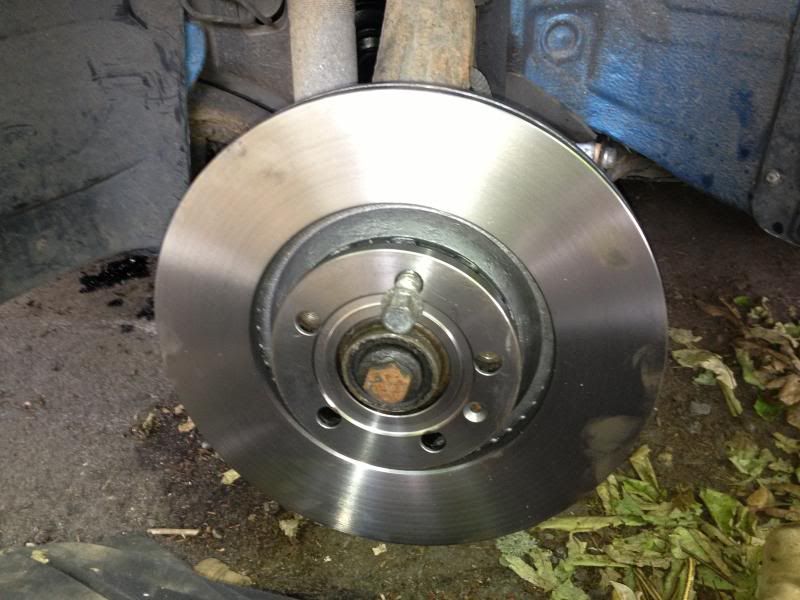 carrier on ..
Caliper back on..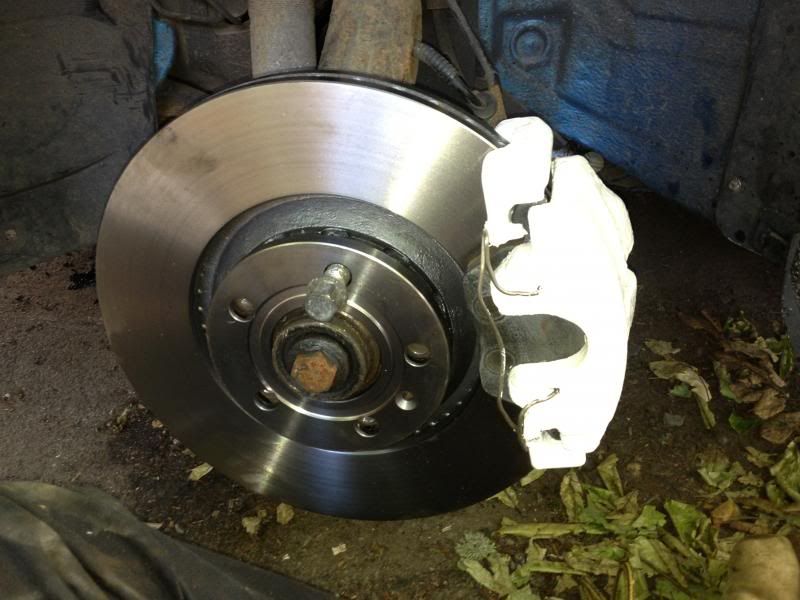 behind a 19"