Quote:
Originally Posted by
romad
Yes; these youngsters just don't know the CLASSICS! Hopefully clicking on the link will educate them.
BTW, I thought the first gen Toureg went from 2002 - 2010, the second generation from 2010 - 2018, and the third gen started in 2018? Sounds like the 2008-2010 "Toureg 2" were not true second gen models but just a marketing ploy.
Yeah, the official first gen is 2003 (2002 in Europe) through 2007, facelifted version with some updated electronics 2008-2010. 2011-18 is the real big revamp of the Touareg, in the U.S. is usually called a 3rd gen. Some of the rest of the world lumps the 2003-10 cars together as the first gen and the 2011+ as the second gen.
But hey, enough parts are different in the 2008-10 cars that I don't think it's a bad idea to differentiate them from the true first gens.
I do like my 2004 quite a bit. No DPFs to worry about and it did come with the rear locker... which has seen some use.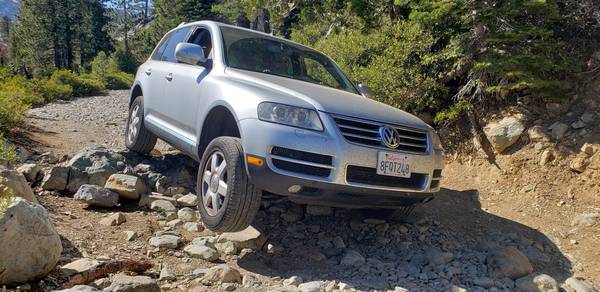 __________________
Sole Proprietor, Diesel Autowerks in San Anselmo, CA. One man operation, email is preferred method of contact:
email me
with inquiries for service.