WHOA! TIME OUT!!! STOP!!
Replace the voltage regulator/brush holder! Cost $60.00-$80.00
DO NOT replace the alternator! The tip off that you don't replace the alternator is the price of a new alternator. the only time you replace an alternator is if you have a failed bearing, even then a Bosch shop can repair it for under $100.00!
Most shops don't offer to simply replace the Voltage regulator/rectifier/brush holder module since most grease monkeys prefer to rape you and your credit card for the price of a new alternator plus labor!
VW alternators come with replaceable VR/Brush holders that wear out BUT are easily (relatively) replaced. reference item #4 in the diagram below...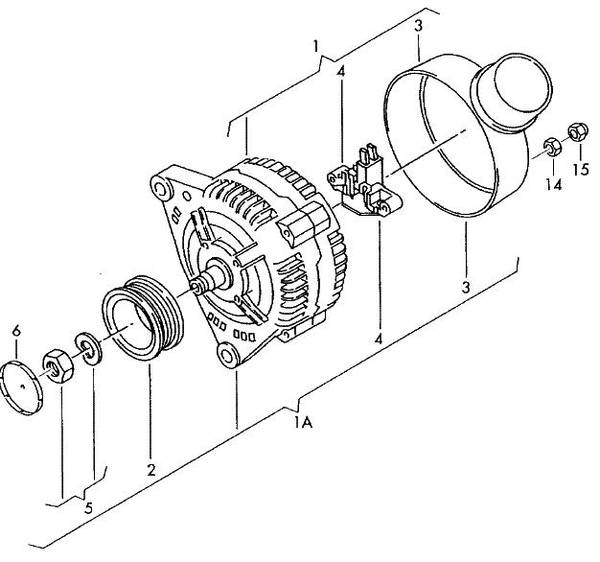 You can easily replace the plug in module in the parking lot with some fairly basic tools.
BOSCH
VOLTAGE REGULATOR NEW
120 AMP
(Compatible with OEM part number: 038-903-803-EX)
List Price: $87.59 ::
Impex Price: $65.53
http://www.worldimpex.com/parts/bosc...ew_849050.html
DB